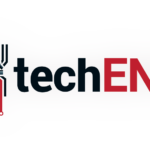 Samsung's Galaxy Tab line was first introduced back in 2010 as the first Android Tablet in its time. It was quite revolutionary at the time with a screen size of 7-inch and it could function exactly like a phone; mostly due to its operating system that was made for smartphones. It was introduced as a mid range tablet with a single core 1GHz Exynos processor and a 1024 x 600 resolution 7-inch screen. Since then there has been plenty of Android tablets from Samsung and other manufacturers alike. Samsung also went on to make multiple successors to the Galaxy Tab line. One of latest the mid-ranger Galaxy Tablet that was in the market was the Galaxy Tab 4.
Introduced in 2014 it was a mid-range tablet with phone capabilities graced with a 1280 x 800 resolution 7-inch screen just like its predecessors. Underneath the glass is a quad-core 1.2 GHz processor paired with 1.5GB of RAM. Out the back is a 3.15-megapixel camera. Everything about this device is pretty much nothing to shout about.
It looks like Samsung want to update this tablet a little bit as rumours of a 10.1-inch tablet surfaces. Dubbed the Samsung Galaxy Tab 4 Advanced the tablet is expected to have 1280 x 800 pixels on its 10.1-inch screen. Reports seem to suggest that the tablet will come with a quad-core 1.6GHz processor paired up with 2GB or RAM. It is also touted to get 32GB of internal memory which is expandable via microSD  up to 128GB. It will also have a 5-megapixel rear camera with 1.3-megapixel up front as well. To keep everything juiced up it was reported to have 6,800 mAh battery. It is also rumoured to run on Android 6.0 Marshmallow. It looks like it is a minor upgrade of the 7-inch Samsung Galaxy Tab 4 with bigger screens.
There are no mentions yet when this tablet will hit the markets or how much it would be. There will be more news and details that should come to light in the days to come though so stay tight and watch this space.
Source: SamMobile (1)(2), GSM Arena