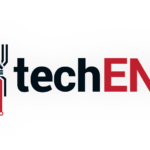 The Samsung Galaxy S8 is a device that is bound to make people do a double-take when you're using it. The device brings Samsung's first ever Infinity Display to the masses. The S8 and S8+ come with impressive specifications as well; being powered by the Exynos 8895 Octa, Samsung's latest octa-core (8-core) processor gives this phone some of the best performance we've seen in a device to date. Not to mention, the updates to Samsung's TouchWiz User Interface (UI) which bring a much-needed breath of life into an interface that was growing stale. You'll have to wait for our in-depth review for more details.
That said, you don't have to wait much longer to get your hands on a brand, spanking new Galaxy S8 or S8+. The device will finally arrive in Malaysia this Friday, 5th of May! Those of you who managed to get a pre-order will be able to get your devices at the Samsung Experience Store that you chose this Thursday, 4th of May! If you didn't, Samsung hasn't left you high and dry, in fact, they'll be bringing the Galaxy S8 and S8+ to a mall near you! Starting the 5th  of May, Samsung will be having roadshows featuring their latest scene-stealer, the Galaxy S8 and S8+. These roadshows will be happening at Sunway Pyramid in Bandar Sunway, Queensbay Mall in Penang and Sutera Mall in Johor Bahru.
The Roadshows not only put the Samsung Galaxy S8 on display for you to experience but also showcase the many features of the device including Samsung's new DeX! The goodies don't end there. Samsung is having special promotions for those who choose to get a Samsung Galaxy S8 at the roadshows. First up, you'll be getting a purchase-with-purchase offer for the Gear VR with controller and new Gear360. This will entitle you a whopping 50% discount on the retail prices of RM499 and RM999. The better offer you'll be getting is a free, limited edition Samsung starter kit which comes with a clear cover, a screen protector, a wireless charger stand and an additional USB Type-C cable. On top of this, you'll also receive a compact 5,100 mAh compact battery pack.
If you can't make it to one of the roadshows, Samsung is offering a similar experience at all its Samsung Experience Store. However, you won't be getting the same offer from the roadshows but you'll be able to take advantage of Samsung's Trade-up program.  The trade up program gives you up to RM2300 in credit towards your new Galaxy S8 or S8+ depending on the device you're trading in. You'll also be entitled to a compact 5,100mAh battery pack.
Remember the roadshows are happening from the 5th of May until the 7th of May at Sunway Pyramid, Queensbay Mall and Sutera Mall. Let us know if you're getting a Galaxy S8 or S8+ and what are some of the features you're most looking forward to in the comments below!