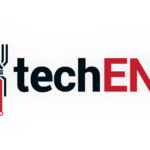 The Samsung Galaxy S8 and S8+ have been making waves since their announcement in New York a week ago. The new take on Samsung's iconic flagship line redefines the flagship and does away with some of the quintessential Samsung signatures. Small changes such as removal of the physical home button and the moving of the fingerprint sensor to the back of the phone have given the flagship a new look. The biggest difference is the "Infinity Display" which now emblazons the front of the S8 and S8+. With a new signature look, Samsung is trying to redefine their flagship and also bring a whole lot more features to their users.
As mentioned before, the Samsung Galaxy S8 and S8+ pre-orders will begin on 11th April with devices beginning to ship starting on 21st April. Malaysia's pre-order dates remain officially on the 11th of April. However, it looks like devices will be making it to consumers on the 4th of May during the official Malaysian launch of the flagship. So why bother pre-ordering? Samsung's official release reveals that pre-orders will be coming with a special package worth about RM900 (USD$202.82).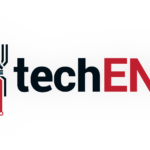 Pre-orders will be coming with a special accessories pack Samsung is calling their "Limited Edition Starter Kit". The kit will come with a clear cover, a screen protector, a wireless charger stands and an additional USB Type-C cable. In addition to the starter kit, they are also throwing it a 5,100mAh battery pack (also known as a power bank). In addition to the freebies, Samsung Malaysia is also throwing in it's Samsung Protection Plus benefit for early adopters. The Samsung Protection Plus benefit extends your device's warranty for an additional year and keeps you covered for one incident of screen cracking. You can find out the details of the benefit on their official website with all the terms and conditions.
But more importantly, we've yet to hear of a price for the Samsung Galaxy S8 and S8+. Well, that changes today with Samsung's pre-order package announcement. Samsung Mobile Malaysia has revealed that the price of the regular Galaxy S8 will be RM3,299 (USD$743.44) and the S8+ will be retailing for RM3,699 (USD$833.58). The figures are in line with some early speculation that the S8 would see a price increase from last year's S7.
Will you be getting a Samsung Galaxy S8 or S8+? Let us know in the comments.