Samsung recently announced their new flagship devices – the Samsung Galaxy S7 and the Galaxy S7 edge – over at the Mobile World Congress in Barcelona. However, unless you were there, you couldn't see or touch the devices.
Samsung Malaysia Electronics decided that they would transport us there in an exclusive event. They pulled out all the stops, showing off their Gear VR technology as well as the new crisp screens of their flagship Galaxy S7 edge. Using their latest Gear 360, the Samsung team transported those present to Barcelona. They brought the sights and sounds of heading to the MWC exhibition.
The only downside to the event – no hands on.
That aside, let's get down to the serious part.
Malaysia Will Be Getting Only the Galaxy S7 Edge
According to Samsung officials, the Malaysian market will not be getting the vanilla version of the Galaxy S7. Instead, Malaysia will be getting only the larger Galaxy S7 edge.  The reason behind this, according to Samsung, is to provide the Malaysian consumer with the best experience when it comes to their ecosystem.
However, it looks like the increasing demand from Malaysian consumers for larger screens is winning out. But, rest assured, it's not as big as it looks.
Galaxy S7 Edge Pre-Orders Start on 7 March with a very special offer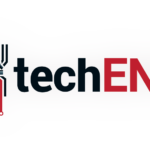 Samsung is looking to launch the S7 edge with a bang. For the first time, Samsung will be allowing consumers to pre-order beginning 7th March; that's next Monday!
The Galaxy S7 Edge will be retailing for RM3,099 (USD$ 749). However, for the first 1,000 pre-orders, Samsung is providing an exclusive 20%  discount on the retail price. In addition, pre-orders will also be getting a 128GB microSD card and an extra year of extended warranty. The best part is that you'll be one of the first to have the device in hand a day before the official launch.
So, if you're interested, head on over to Samsung's official pre-order page. Remember, pre-orders start at 12:00 midnight on 7th March and continue until the 11th of March.
If you need a refresh on what the S7 Edge is capable of, we have our in-depth report of the device.
Let us know if you'll pre-order the Samsung Galaxy S7 Edge in the comments below or let us know on twitter!