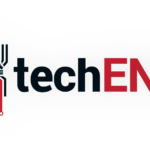 For the past two weeks or so there has been rumours and teases of a mysterious device from Samsung that is all black with gold accents. If you have watched the video in the break you would know that it is no mock-up; that the device is actually real. Except that it is not a new device. It is in fact a Samsung Galaxy S7 Edge, it is a special one though.
Source: Samsung Mobile YouTube
Inspired by the billionaire philanthropist based in Gotham sworn to protect the streets of the city as a caped crusader Bruce Wayne, it has all the right accents. The gold accents and design of the hardware and packaging is designed in collaboration of Warner Bros. Interactive Entertainment and DC Entertainment. What's more is that included with the device is an exclusive matte black Samsung Gear VR. Another Injustice exclusive item is the Batman back cover for the Galaxy S7 Edge. There are other Injustice decorative even in the software itself like the Injustice Batman theme of the TouchWiz UI. Its release is also quite appropriate since the highly anticipated game Injustice 2 for major consoles and PC has shown some of its teeth prior to its E3 announcement. The best part of this package of course is the gold-plated metal Batarang that basically stares back at you when it is first unboxed. Of course when it comes to the device you will not miss the gold barman logo at the back of the device.
When this first surfaced, there are no indications as to whether or not Malaysia gets this exclusive edition or not. We actually expected that Samsung will not bring this bad boy into this part of the world like the Marvel Avengers editions (The Marvel Edition made it to Singapore). So imagine our excitement when Samsung announced that they are actually bringing the Injustice Edition Galaxy S7 Edge to Malaysia. So if you are one of those who really wants to get a hand on this device it will be available starting the 17th of June, 2016. You might want to be one of the first in line to get these too though as they are only bringing in 500 units of these Dark Knights. If you think you need to be in a physical line to get these collector's item though you are out of luck as Samsung is only selling these online starting 10.00 a.m. on the 17th of June, 2016. Price? It will go for a cool MYR4,099 when it goes on sale, but that is a considerably low price to be Bruce Wayne and the Dark Knight; well at least own a part of it. You should also remember that an Iron Man Edition Samsung Galaxy S6 Edge is going for about US$5000 (MYR) on eBay now; increased from about US$1000 (MYR) retail price. So let us look at it this way, this is the smartphone that you deserve, but not the one you need right now. But you should buy it, because you can.
If you are set on buying this collector's item, do find the instructions to buy it below. Press release and photos after the break.
Online Purchase Mechanics
Access http://www.samsung.com/my/gs7injustice to order online from 10am onwards on 17 June 2016.
Register contact details with preferred Samsung Experience Store for collection.
Make deposit payment of RM500 via PayPal (please contact your issuing bank to ensure the online transaction is not barred).
Collect your Galaxy S7 edge Injustice Edition set on the collection date provided upon completion of online order.
Be one of the elite 500 Malaysians in the world to own the exclusive Injustice Edition of Samsung Galaxy S7 edge

Samsung and Warner Bros. Interactive Entertainment join forces to bring limited release of

Samsung Galaxy S7 edge Injustice Edition

 

Kuala Lumpur, 10 June 2016 – Genius billionaire and philanthropist by day and caped crusader by night, everyone's favourite hero from Gotham City now comes in the form of Samsung's Galaxy S7 edge exclusive and limited version, the special Injustice Edition. In collaboration with Warner Bros. Interactive Entertainment and DC Entertainment, Samsung Malaysia Electronics today announced that 500 units of Galaxy S7 edge Injustice Edition will arrive on Malaysian shores on 17 June 2016.

The Galaxy S7 edge Injustice Edition set comes equipped with a sleek deep black Galaxy S7 edge, accentuated by gold detailing and an iconic bat insignia on the back, inspired by DC Comics' Batman. The set additionally offers a Gear VR (Black Edition), Back Cover (Injustice Edition), as well as exclusive contents and services vouchers*.

"At Samsung, we always seek to provide a unique top-of-the-line mobile experience and this time, we are excited to bring our exclusive Injustice edition of the Galaxy S7 edge to Malaysians! With the Vulcan API as one of the key features of the Samsung Galaxy S7 edge, this partnership only reinforces our commitment to enhance the mobile gaming experience for consumers," said Lee Jui Siang, Vice President of Mobile and IT Business Unit, Samsung Malaysia Electronics.

Also to commemorate the third anniversary of the popular mobile game, Injustice: Gods Among Us, the companies came together to bring Samsung's technology and one of the game's central characters, Batman, in a suave, high-performance smartphone.

Developed from the ground up by award-winning NetherRealm Studios, the Injustice: Gods Among Us mobile game delivers stunning graphics and a completely unique fighting gameplay experience. The game features a collectible card mechanic and engages players in 3-on-3 tag team combat that features many of DC's most iconic characters. The Injustice: Gods Among Us game is available as a free download on Google Play.

The Galaxy S7 edge Injustice Edition set is available for online order starting from 10am, 17 June 2016 at recommended retail price of RM4,099 (inclusive of 6% GST) at http://www.samsung.com/my/gs7injustice.

Online Purchase Mechanics

Access http://www.samsung.com/my/gs7injustice to order online from 10am onwards on 17 June 2016.
Register contact details with preferred Samsung Experience Store for collection.
Make deposit payment of RM500 via PayPal (please contact your issuing bank to ensure the online transaction is not barred).
Collect your Galaxy S7 edge Injustice Edition set on the collection date provided upon completion of online order.

For more product information, please visit http://www.samsung.com/global/galaxy/events/injustice.

*Enjoy 'Injustice' game credit worth USD$100 and Oculus VR contents voucher worth USD$50 with each purchase of The Galaxy S7 edge Injustice Edition set.

 

-END-

 

About Samsung Electronics Co., Ltd.

Samsung Electronics Co., Ltd. inspires the world and shapes the future with transformative ideas and technologies. The company is redefining the worlds of TVs, smartphones, wearable devices, tablets, cameras, digital appliances, printers, medical equipment, network systems, and semiconductor and LED solutions. For the latest news, please visit the Samsung Newsroom at news.samsung.com/global.

 

About Warner Bros. Interactive Entertainment

Warner Bros. Interactive Entertainment, a division of Warner Bros. Home Entertainment, Inc., is a premier worldwide publisher, developer, licensor and distributor of entertainment content for the interactive space across all platforms, including console, handheld, mobile and PC-based gaming for both internal and third party game titles.

About DC Entertainment


DC Entertainment, home to iconic brands DC (Superman, Batman, Green Lantern, Wonder Woman, The Flash, etc.), Vertigo (Sandman, Fables, etc.) and MAD, is the creative division charged with strategically integrating across Warner Bros. and Time Warner.  DC Entertainment works in concert with many key Warner Bros. divisions to unleash its stories and characters across all media, including but not limited to film, television, consumer products, home entertainment, and interactive games.  Publishing thousands of comic books, graphic novels and magazines each year, DC Entertainment is one of the largest English-language publishers of comics in the world.

About NetherRealm Studios

NetherRealm Studios is a leader in the development of interactive entertainment, and the creator of the billion dollar Mortal Kombat franchise. Mortal Kombat has spawned two theatrical films, multiple television series, and has sold over 42 million games to date. Located in Chicago, Illinois the award-winning NetherRealm team has been working and creating games together since 1992. Additional information about NetherRealm Studios can be found at www.netherrealm.com.

INJUSTICE: GODS AMONG US © 2016 Warner Bros. Entertainment Inc. Developed by NetherRealm Studios. All other trademarks and copyrights are the property of their respective owners.  All rights reserved.

DC LOGO, and all characters, their distinctive likenesses, and related elements are trademarks of DC Comics © 2016.

WB SHIELD: ™ & © Warner Bros. Entertainment Inc.

(s16)