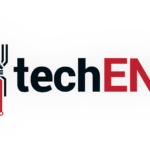 Earlier this month, we received word that the AT&T exclusive Samsung Galaxy S7 Active doesn't really live up to its name. The "Active" variants of the Samsung flagship family have long had a reputation for being rugged and waterproof. However, it seems like the latest iteration maybe facing some problems.
The first reported failure of the Samsung S7 Active was courtesy of Consumer Reports who subjected the S7 Active to a controlled, simulated test in their labs. Their objective was simple – to prove or disprove Samsung's claim of 30 minutes of submersion in 5 feet of water inline with the IP68 certification standard. In their testing, the two units of the Samsung Galaxy S7 Active which they were testing suffered water damage. Water entered the units and was clearly visible in the camera lenses. The screens on the units were also unresponsive and one was severely water damaged. Even after a few days, the units were still unusable.
As a follow up to this story, fellow tech journalists over at CNET ran their own tests. In their tests, the unit survived an initial submersion in a shallow bucket. However, when submerged in a larger bucket in about 5 feet of water, the phone failed to live up to Samsung's claims. They followed up this test with a submersion in a swimming pool for 28 minutes. The Samsung Galaxy S7 Active again failed the test with visible water intrusion and damage.
In response to these reports, Samsung released an official statement saying:
"The Galaxy S7 active passed rigorous tests to ensure IP68 certification for water resistance.

Samsung stands behind this water resistance certification, and will replace an Galaxy S7 active under its standard limited warranty, should water damage occur."
However, it looks like the South Korean tech company has taken a closer look at the manufacturing process for the Galaxy S7 active. Their investigation identified certain flaws in their manufacturing practices. They seem pretty sure that the issues have been rectified and the device should live up to their certification. While it's reassuring that Samsung has rectified the issue so quickly, it is still very tight lipped on what the issues and rectifications were.
It quite interesting that only the S7 active didn't live up to its certifications. In our own tests with the S7 edge lived up to its IP certification. However, considering the S7 active retails in the US for a more premium USD$800 (RM3.255.26) it is a real let down to see it fail in such epic proportions.
Source: Consumer Reports (2), Samsung, CNET