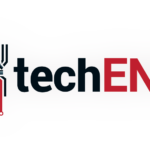 The Mobile Gaming industry is expected to grown to about US$137.9 Billion by the end of 2018 according to NewZoo, here. The Mobile Gaming Industry has also been the largest contributors and fastest growing part of the total Gaming market for the past five years or so now. With that too mobile games has gone from just simple 2D graphics of Nokia's iconic Snake to 3D MOBA games like Mobile Legends, or Arena of Valor, or Vain Glory. These days though there are new graphic intensive battle royale games like PlayerUnknown's Battle Grounds (PUBG), and now exclusively to Samsung Galaxy devices; Fortnite for mobile.
Because of the popularity of these high graphic intensive games too the optimisation that is required for manufacturers to cater to these games are complex. Plenty of times these games tend to make devices work on overdrive too. That also means plenty of heat from the processors and GPU due to the game's high intensity requirements.
When smartphone manufacturers talk about creating a gaming focused device, they talk about power. They use the latest and greatest of processing chips, biggest available RAM, and best available bundled GPU with the best possible display technology. The other thing they emphasise on when talking about gaming on your smartphones are heat management.
Heat management while gaming is not a unique issue to smartphones though. It has always been a problem for gamers for a long time now. It is a problem even for high-end gaming rigs. Heat means more tear which shortens the product life cycle. Heat also means less performance.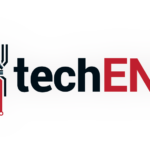 Heat has always been the number one enemy when it comes to electronics int hat sense. Even high-end desktop PC will have heat issues when you run high-intensity applications. High-end gaming laptops, obviously, are at a bigger disadvantage compared to desktop PCs due to the constraints of space. Then we look at smartphones, which is at an even bigger disadvantage when it comes to heat management.
For all the gaming smartphones out there, each of the manufacturers have to use different solutions internally and externally to ensure they can optimally cool the devices. Some of them have to resort to cooling the device externally in the end to keep the temperatures at a comfortable level. But not the new Samsung Galaxy Note9 coming to you really soon, actually.
The new 2018 flagship from Samsung has something that no other smartphones before it does; it has something called the Water-Carbon Cooling system. In simple terms it is just another liquid cooling technology. In technical terms, it is Samsung's very own very unique cooling solution to an age-old problem.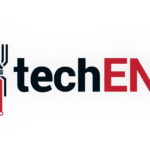 It is called the Water-Carbon Cooling System for a reason. It combines liquid cooling with clever use of materials like exotic carbon fibre and simple copper. The combination of exotic materials and simple, conventional cooling materials makes sure the Samsung Galaxy Note9 stays cool in any sort of gaming conditions or even playing any games.
If you do look around the internet a little bit you will already find a few tear down videos of the Samsung Galaxy Note9. You will see a smidge of bronze when they do the teardown. What you saw is the Samsung Galaxy Note9's thermal spreader. The thermal spreader is made out of copper, a conventional material that is widely used for cooling.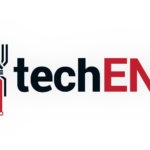 The copper piping here though is larger than that you would find on plenty of devices. For one, it is actually three-times bigger than the older Samsung Galaxy Note8. Because of the larger spreader the Samsung Galaxy Note9 can stay plenty cooler. But combining it with a small, thin carbon plate to transfer heat from the processing chip to the thermal spreader makes it even better. As a result the Samsung Galaxy Note9 run 21% cooler than the Galaxy note8 ever could, even on heavy loads.
Better managed heat means extracting more performance without the fear of failing hardware. That is exactly the case for the Samsung Galaxy Note9. Running cooler means that your device has a longer shelf-life than any devices that came before.
Better cooling means better performances too. It means that it can run games like Fortnite at a higher graphical settings than any other devices that came before it. That also means that you get a gaming experience that is comparable to a desktop gaming experience. The added power, with better temperature management also means uninterrupted experience while gaming at that level graphical performance. Which adds to the full immersion of the Samsung Galaxy Note9, even when things get intense.
Of course on the outside, better cooling means better comfort for you. The Samsung Galaxy Note9's Water-Carbon Cooling allows you to play intensive games like Fortnite without feeling the heat in your hands. That tells you that the device can handle more for longer, obviously that is going to make you game as long as you heart desires or until the battery runs flat; whichever comes first.
---
Also published on Medium.