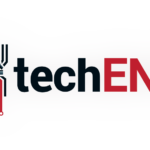 Samsung's highly acclaimed Galaxy Note 7 is currently not in sales as you may already know. That is partly caused by the delaying and shifting of launch dates in Malaysia. But the greater part of the issue is caused by a recent report of Galaxy Note 7 explosions around the world.
As of September 1st, 2016 there has already been 35 reported cases of Samsung Galaxy Note 7 exploding. The problem has been so severe in fact flights have started to ban Galaxy Note 7 devices on board their aircraft even if it was off. Due to the exploding devices as well there has been several memes that was created and circulated all over the internet.
There has been some devices that made it into Malaysia thanks to the pre-orders that started a week before the device's alleged launch date. Because of the 35 reported cases however Samsung decided that it is best to recall all their Galaxy Note 7 units to be replaced. Samsung stated that for these current owners, a replacement unit will be available in the coming weeks.
Of course for Samsung to replace their outgoing smartphones, they have to know first what is the exact issue with the devices. They have identified that the explosions are due to a battery cell issue. We have yet to secure any specifics from Samsung but be sure that we will update you if there are any new specifics. Through global recall too Samsung will be identifying the possible depth of the problem and the amount of affected units in the market.
If you are one of those owners of the Samsung Galaxy Note 7 or are planning to purchase one; be sure that Samsung is working very hard to bring this highly anticipated device to you. Despite that, any issues that require this scale of recalls in the global market should not be treated lightly. It has already tarnished Samsung's nearly spotless reputation. Here is hoping that Samsung rectifies the issues quickly. Official statement after the break.
SAMSUNG MALAYSIA ELECTRONICS (SME) OFFICIAL MEDIA STATEMENT

Samsung is committed to producing the highest quality products and we take every incident report from our valued customers very seriously. In response to recently reported cases of the new Galaxy Note7, we conducted a thorough investigation and found a battery cell issue.

To date (as of September 1) there have been 35 cases that have been reported globally and we are currently conducting a thorough inspection with our suppliers to identify possible affected batteries in the market. However, because our customers' safety is an absolute priority at Samsung, we have stopped sales of the Galaxy Note7.

For customers who already have Galaxy Note7 devices, we will voluntarily replace their current device with a new one over the coming weeks. Customers may contact Samsung Malaysia Careline at 1-800-88-7799 for further enquiries of their current Galaxy Note 7 device before replacement takes place.

We acknowledge the inconvenience this may cause in the market but this is to ensure that Samsung continues to deliver the highest quality products to our customers. We will work to ensure the replacement experience is as convenient and efficient as possible."
Source: Samsung Malaysia