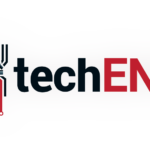 The Samsung Galaxy Note Edge, Galaxy J1 and Galaxy E5 seems to be Malaysia bound as it just passed through the SIRIM database!
When it comes down to specifications, the Galaxy Note Edge shares the same specifications with the Qualcomm Snapdragon 805 variant of the Note 4, according to Samsung's official press release, which means that it comes with 3 GB RAM with 32 GB or 64 GB of internal memory with microSD support. The device differs only in its screen size which is a 5.6-inch Quad HD+ Super AMOLED display with a 2560 x 1600 pixels resolution. The extra 160 pixels comes from the curved display used for the "Edge" of the device.
The device comes with its unique Edge screen User Experience (UX) which takes advantage of the extra real estate in a few unique ways. The first benefit of the Edge screen UX is the ability to place the shortcuts we usually see at the bottom of the display on the edge/curved screen. In addition, Samsung has used the edge screen to enhance its multitasking feature in the Galaxy Note Edge by allowing users to trigger windows and screen via the edge display. The edge screen also allows applications to take advantage of it via a soon to be released Application Programming Interface. One of the demoed uses was a ticker-esque utility which allows you to read your messages and/or twitter feed and news on the edge display. The edge display is also capable of displaying your notifications. The Galaxy Note Edge has landed in India for INR 64,900 so it should be around MYR3560 here (USD$1018).
The Galaxy J1 comes with a 4.3-inch 480 x 800 screen display (~60.0% screen-to-body ration), a 1.2GHz quad-core 64 bit Maxwell PXA1908 processor, 1Gb RAM, 5MP primary camera and 2MP front camera, a 4GB internal storage, microSD slot, a 1850mAh battery, 3G and LTE connectivity, and out of the box Android 4.4.4 KitKat. The device should be expected to cost MYR 700 (USD$200).
Lastly, the Galaxy E5 sports a 5 inch HD Super AMOLED display and is powered by a 1.2GHz quad-core processor mated with 1.5 GB worth of RAM. There is 16 GB worth of internal storage that is expandable via microSD card. On its back, there is an 8 megapixel main camera and on its front, there is a 5 megapixel shooter. A 2400 mAh battery powers the device. It should cost around MYR 1095 (USD$365) as it was launched in India for INR 19300.
Are you excited to be getting the chance to own these devices? Let us know in the comment section below!
Source: SoyaCincau