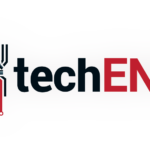 We saw Unpacked 2018 last week. We did that live too, here. There we saw a bunch of stuff that is noteworthy (see what U did there?). For one, the biggest star in the Galaxy, the Note 9. Then we saw the Galaxy Watch there and Galaxy Home. We do not know about the Galaxy Watch and the Galaxy Home, but we know the Galaxy Note 9 will be here, well since you are reading this already; it is here.
The Samsung Galaxy Note 9 is Samsung's latest and biggest flagship smartphone to date. The new phablet features newer, faster Exynos 9810 10nm SoC. That punch is coupled with a 6GB or 8GB of RAM depending on what you pick, or how much money you are willing to fork out. It's luggage space starts at a whopping 128GB, that or you go on to 512GB, no in betweens – it really is go big or go home with the Samsung Galaxy Note 9.
Big is the word of the day though with the largest ever 6.4-inch Super AMOLED display fitted to any Samsung Galaxy flagship smartphone. Even the battery is larger than before at 4,000mAh. That is quoted to last all-day thanks to clever battery management and the new ultra-advanced SoC. If you push it, with ultra power saving mode, you might get 4 days out of it (we reckon, we haven't tried obviously).
[/vc_column_text]
The S Pen has been reinvented too (see what I did there, oh nevermind). It now has a very small battery packed into the ergonomically thin design. That is because it is now a Bluetooth device that is constantly and subtly connected to the Note 9. It lasts for 30 minutes in a single use but charges in minutes according to Samsung. The switch to Bluetooth is not for nothing though, it is more functional than ever thanks to it. It is now a remote for your camera, and your presentation pointer when you need it to be. Because it is a remote for your camera, you can leave it on a tripod to take long exposure shots and what not. Group photos and selfies are now much easier to thanks to the S Pen, no timer required. The S Pen is now truly mightier than, well the regular pen.
Camera is still the 12-Megapixel dual lens set-up that takes better photos than ever. With dual aperture too (f/1.5 and f/2.4), you can be sure your photos will not be over bright or too dark. Either way, the camera adapts to any light conditions and will always be in the right setting for the right photos. Dual lens also means great depth and you can see it in Live Focus mode. The front unit is an 8-Megapixel shooter that still takes great selfies.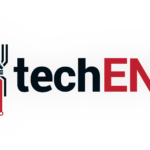 The fingerprint sensor has been moved down for greater ergonomics, lesson learnt from the older Samsung Galaxy S8 and Note 8. There is less risk of your fingers smudging the camera lenses now thanks to the more natural central position. The Galaxy Note 9 fast charges obviously, via its USB Type-C port. Oh yes, the USB Type-C port is also your DeX port; now you do not have to purchase a specific DeX dock anymore – just plug your USB Type-C to HDMI cable to the Galaxy Note 9 and any display with HDMI port and voila; screen mirroring or DeX, your choice. The Galaxy Note 9 doubles as your trackpad and keyboard.
Audio wise the Samsung Galaxy Note 9 is now AKG tuned while still being Dolby certified, meaning an even more impressive sound quality from the built-in speakers. That also results in the loudest and strongest ever speakers fitted to a Samsung Galaxy smartphone. Personal listening? Of course, you still have the 3.5mm jack which you can use with the supplied AKG earphones of whatever earphones you want.
Before we forget, Bixby is back too. It is better than ever though. Its linguistics recognition has improved as seen in Unpacked 2018 demo. It is plenty more responsive now and looks like it might be able to go up against Google Assistant. We might still stick to "Ok, Google" more often still but Bixby is getting closer as a permanent replacement in Samsung Galaxy devices. Despite that Bixby still relies on Google Translate when it comes to Bixby vision. Recently also Adobe Scan has been included in Bixby vision to give a bigger breadth in terms of application. The Vision seems like a good alternative to Google Lens though among other things.
The Samsung Galaxy Note 9 is, well was available for pre-order on the 10th to 19th onward. If you do wish to put an order in now, you cannot anymore as the pre-order units have been all sold out. Collection period is on the 22nd August, 2018 in any of Samsung's official stores. If you have not put in your order though you can get your hands on one starting the 24th August, 2018 onward.
The Samsung Galaxy Note 9 is available in Midnight Black, Ocean Blue, and Metallic Copper colour options in Malaysia. It retails for MYR3,699 for the 6GB RAM + 128GB ROM combo. The bigger 8GB RAM + 512GB ROM combo will be sold for MYR4,599 but only in Midnight Black Colour option. Well, Metallic Copper for me. What about you?
p.s. The song used in the Samsung TVC commercial YouTube Video is titled Thunderclouds by LSD, you can listen to in on Spotify here
---
Also published on Medium.