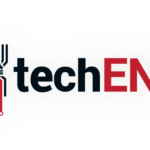 Samsung's much anticipated follow up to the Note 3, the Galaxy Note 4, is scheduled to be released later this year at IFA in Berlin. However, it seems like the manufacturing behemoth is having problems keeping the lid on the details for the Galaxy Note 4. We already know from previous leaks that the Galaxy Note 4 will come in two flavours – a Snapdragon variant and an Exynos variant and that there may be new advances in the stylus technology allowing for a slimmer form factor.
Now new details are emerging on a set of APKs (Android Application Package) which are supposedly coming with the much anticipated device.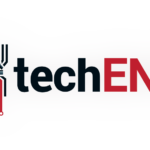 The list of APKs which were leaks showed some very interesting APKs such as VRSVC and VRSetupWizardStub which leads us to believe that Samsung's much rumoured Gear VR will be playing nice with the Galaxy Note 4. In addition, there are a bunch of camera related APKs such as OutofFocusViewer_WQHD_K and PhotoStudio_WQHD_K which indicate that the device will come with a QuadHD display and also have features such as after shot refocusing. In addition, there are APKs such as FingerprintService and CoverService which point to the Galaxy Note 4 getting a bunch of features we saw with the Galaxy S5 like the fingerprint scanner and also S View. Aside from that we see APKs for a whole bunch of Samsung Apps like Voice note, S Health and Samsung Music which look to be getting an update.
Aside from this, the Galaxy Note 4 has a more interesting rumour; that the device will come with a UV sensor. Samsung has become very well known for throwing stuff at the wall to see what sticks, however, with the details from SamMobile, the sensor is looking to be a very interesting feature.
 The sensor works by measuring the UV exposure to the device which has be maintained at at least a 60° angle of elevation towards the sun. Using these readings the UV sensor will return one of five possible results presumably via the S Health Application: Low, Moderate, High, Very High and Extreme. With each result, users will also be provided with advice as to what precautions are advisable for the UV exposure. In addition, the UV sensor will also provide true and false statements to help consumers understand more about UV exposure.
The last tidbit of information we have on the Galaxy Note 4 comes courtesy of ET News. According to the new site, the Galaxy Note 4 will be receiving a revamped form factor. Unlike its predecessors, the Galaxy Note 4 is rumoured to be shedding its plastic form in favour for a metallic one, similar to the rumoured Galaxy Alpha or Galaxy F.  However, it is also speculated that the Galaxy Note 4 will still be available in plastic, if you so desire, but more likely as the watered Galaxy Note 4 Neo.
All these rumours are making the Galaxy Note 4 more and more compelling, but we just have to wait a few more months for IFA to see what really comes.
Will you be upgrading to the Galaxy Note 4? Let us know in the comments.