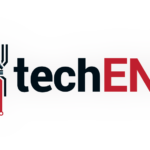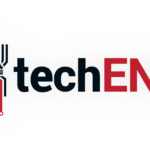 While talking about a new smartphone we are all hooked up on the size of the screen, their resolutions, how clear they look, how good their displays look, how crisp the images look, and such. We are all able to appreciate the extra resolution squeezed into the display small or large. What if we cannot? What if lets say we are partially blind? What if we are totally blind? Being visually impaired just means that you cannot appreciate the larger screen size, the higher resolutions crammed into the display. So while the ones with a perfectly functioning eyes are hooked up with how clear and good their smartphone displays look, we forget that there are some users in this world that cannot due to their impaired sights.
Not to fret though, because Samsung haven't forgotten these crowd of unique users. With their Samsung Galaxy Note 4 they will be launching an Ultrasonic Cover to be paired with the Samsung Galaxy Note 4. How does this piece of accessory help the visually impaired? Simple, it uses a sensor to detect obstacles in front or in direct line of users and sends feedback to users telling them about the obstacle ahead via vibration or voice. It is sort of customisable too; users are allowed to choose between three detection distance – short, medium, and long. Samsung claims that the furthest obstacle that can be detected by this Ultrasonic Cover is up to two meters away. Pretty impressive I must say. Although this is the first flagship smartphone to receive this type of accessory, it is not the first smartphone to have this cover though. In fact Samsung have done it before with their Galaxy Core Advance. The idea behind it is to simply help the visually impaired move around more conveniently with the tech. That being said Samsung also says that this device will not be a full replacement of the ol' reliable walking stick or a guide dog, and that this device should not be used by itself for navigation of the blind.
Alongside this technology, Samsung also have released before something called an Optical Scan Stand. What it does is that it reads a printed document and then interprets it into audible words. Of course the receiving device will have to be a compatible one. It is expected that the Ultrasonic Cover and the Optical Scan Stand technology will be released alongside the Samsung Galaxy Note 4 in the IFA. There are yet to be a price from Samsung nor word regarding the availability of the accessories at this side of the world.
Sources: Android Authority, Pocketnow