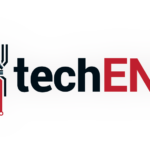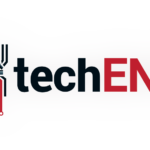 Samsung's Unpacked event has become one of the biggest and probably flashiest announcement events for the Mobile technology industry. This years' event has already been speculated to feature the release of the Galaxy Note 4, Samsung's next flagship device. The launch of the device was initially thought to be sometime post IFA around the 15th of September. However, recent leaks from IFA organisers schedule the event to be taking place the day before IFA on the 3rd of September at 2:00 p.m. Local Berlin Time. This information was further confirmed by Samsung's invitation to their Unpacked event scheduled to take place in three cities: Berlin, Beijing and New York with a Simulcast of the event on Samsung's Official Youtube Channel at 3 p.m. C.E.S.T.
The Event is expected to bring with it new entries into Samsung's Galaxy Note Line of devices, with the Galaxy Note 4. The invite gives this away with it's iconic Air Command dial in it. However, the event is also rumoured to feature the launch of Samsung's newest entry to their Gear line of fitness devices with the Gear Solo. The most intriguing bit of information thus far for the Galaxy Note 4 launch event is that we may see a wrap around display device for consumers.
There's no better time to recap some of the rumours surrounding the Samsung Galaxy Note 4, specifications wise. It is rumoured that the device will launch with a 5.7-inch Quad HD display with a resolution of  2560×1440 pixels and a metallic build following in the footsteps of the rumoured Galaxy Alpha. In addition, the device is rumoured to come with a Snapdragon 805 Quad Core processor or a Exynos 5433 Octacore processor with 3GB of RAM. It will also come with 32GB of internal memory more than likely expandable by microSD.
Source: SamMobile, Android Community