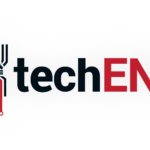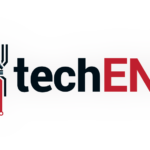 The follow up to Samsung's popular Galaxy Note flagship line of devices is around the corner. The device is expected to launch at IFA later this year as is customary for  Samsung.
After rumours emerging of the specification of the Note 4, more rumours are emerging of more details of the device. So far, rumours and leaks have speculated that the upcoming Galaxy Note 4 will have a 5.7-inch 2560×1440 Quad HD display with 3GB of RAM. The device is expected to come in with either a Snapdragon 805  Quad Core processor or a Exynos Octa 5433 Octa-core processor with 16GB or 32GB of storage depending on your choice and is expected to come out of the box with Android L.
The Galaxy Note 4 will come with a 12 megapixel camera instead of the 16MegaPixel ISOCELL camera the Samsung Galaxy S5 came with, according to new rumours. In addition, the lowered pixel count sensor will apparently come with Optical Image Stabilization (OIS) which the 16 Megapixel sensor did not have.
These rumours also speculate that Samsung has licensed "assertive display" technology from Apical to be integrated into the Samsung Galaxy Note 4. It is unclear if Samsung plans to integrate the technology into their displays or use new displays all together. However, the licensing of the technology is a welcome rumour as Assertive Display Technology is touted to be able to adjust the display in response to ambient light around you. The only phone on the market so far with the technology is the Nokia Lumia 1520 which managed to garner rave reviews when it came down to the display.  If Samsung is planning to integrate the technology to its popular and award winning AMOLED display technology, we can truly expect this device to have a stunning screen.
However, the good news ends there. The press release from Apical state that the assertive display technology was licensed by Samsung for their in house Exynos processors. This would mean that the majority of markets which support 4G LTE will be left with an AMOLED display without the assertive display technology as it is likely that the model released there would be the Snapdragon 805 equipped Galaxy Note 4. Hopefully, there is more news on the technology coming to the devices across the board as Qualcomm has already announced support for the adaptive display technology months ago on the Snapdragon processors.
We'll be keeping a keen eye out for more news in the coming weeks for updates on the Galaxy Note 4, given that IFA is just 2 months away.