The Samsung Galaxy Note series is arguably the company's most iconic smartphone line up; having shifted the industry standards from small screens to what is now the standard 5.3-inch display. It also brought back the stylus in a big way when many others said it was pointless. With the Note9, we saw the company expand the functionality of the S Pen. The big question now is "What will the Galaxy Note 10 bring to the table?"
Bigger Screen, More Variety
It seems like the Galaxy Note 10 is following it's Galaxy S10 cousin by turning into a series. Unlike past years, it looks like we'll be in for more than one Note 10. From the leaks, it looks like there will be a regular Galaxy Note 10 and a Galaxy Note 10+. The Note 10+ was also making its rounds as the Galaxy Note 10 Pro.
This slideshow requires JavaScript.
So, what's the big difference between the two versions? Well, the regular Note 10 seems to be coming with a smaller 6.3-inch FullHD+ display; while the Pro (+) will be coming with a 6.7-inch QHD+ display. Yep, that's right. It looks like the regular Note 10 will be coming with a smaller, lower resolution display. But it shouldn't make too much of a difference considering that our eyes can't tell the difference for anything above 400ppi (pixels per inch).
While the resolution may differ, both versions of the Galaxy Note 10 will be coming with Samsung's new Dynamic AMOLED panels. The Note 10 looks to be continuing the trend of using the Infinity-O display that started with the Galaxy S10 series. However, the Note 10 will apparently be coming with its front facing camera in the middle of its display.
Specs To Take Note Of
The Note 10 will be coming with a bevvy of respectable specifications. When it comes to its processor, like all Samsung devices before, the Note 10 series looks like it will be coming with the Qualcomm Snapdragon 855+ for the Americas while the rest of the world is getting the 7nm Exynos 9825. That said, a new rumour seems to point to the Note 10 being exclusively on Samsung's Exynos processors. However, when it comes to the RAM on the device, the rumours point to both 8GB and 12GB of RAM. Some rumours point to the latter being on the Note 10 Pro. This will be complemented with either 256GB of internal storage with an additional 512GB model. However, Samsung has, in the past, stuck to offering 128GB and 512GB versions.
This slideshow requires JavaScript.
On the other hand, when it comes to cameras, it looks like both the Note 10 and the Note 10 Pro will be coming with triple camera arrays. The three cameras seem to point to Samsung's tried and true combination of a main sensor with a wider field of view (78º) and dual aperture, a secondary camera with an ultra wide field of view (120º) and a third telephoto sensor. On the Note series, it looks like this will be a combination of a 12-megapixel main sensor with three-stage variable aperture (f/2.4, f/1.8 and f/1.4), a 12-megapixel telephoto sensor with an f/2.1 aperture and a 16-megapixel ultra wide angle sensor with an f/2.2 aperture. This looks to be complemented with a time of flight (TOF) sensor while the front camera looks to be a 10-megapixel sensor.
On the battery front, it looks like the larger Note 10+ will be coming with a larger 4,300mAh or 4,500mAh battery while the regular Note 10 will be coming with 3,600mAH or 3,800mAH battery. The smartphones will also be able to take advantage of 45W charging. However, it looks like the charger won't be coming in the box. Instead, it will be sold as an additional accessory. In addition, the Note10 will also be able to use 20W wireless power share; this puts its power share feature in the quick charge category. But we'll have to wait and see. That said, it seems like the dongle life is where Note 10 users are going to find themselves. The 3.5mm headphone jack and Bixby aren't making a return with the Note series. But, on the plus side, there's IP69 waterproofing.
More Gestures with the S Pen and 5G Connectivity
The Note 10's S Pen seems to be getting more gestures thanks to its Bluetooth connectivity. We saw a few, limited gestures with the Note 9. With the Note 10, we'll be seeing a slew of expanded gestures which should increase the utility of the S pen.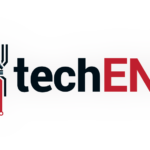 That aside, the Note 10 series looks to be coming with 5G connectivity. However, unlike the S10 series, the Note 10 series will not have an additional model for 5G connectivity. Instead, it looks like both the Note 10 and Note 10 Pro will be coming with 5G variants. We're expecting that these 5G variants will see limited release in 5G ready territories such as South Korea and parts of the U.S..
Premium Pricing
Of course, this comes as no surprise, the Note series looks to be hitting premium status when it comes to pricing. The regular Note 10 is expected to be priced starting from USD$1,000 (MYR4,156.53) while the Note 10+ is expected to start at USD$1,200(MYR4,988.26). That said, while earlier reports came in with the pricing in Europe starting at €999 (MYR4,607.99), it's now rumoured to start at €949 (MYR4,377.36).
We expect that the Note 10 will be priced starting at about MYR3,799 to MYR3,999. However, with the beefier specifications, it is a little hard to tell.
Don't forget Samsung is officially unveiling the Note 10 series at their Unpacked event in New York at 4am on August 8, 2019. You'll be able to follow along with their live stream at Samsung's official website.
This slideshow requires JavaScript.