Last week we teased that Samsung was going to launch their entry-level/mid range, budget friendly Galaxy M20 smartphone in Malaysia. We also teased, based on some information from our reliable source that the Galaxy M20 is going to be an online exclusive smartphone. According to our source also the Samsung Galaxy M20 will be a Shopee Exclusive smartphone.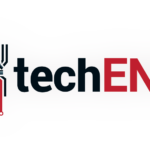 Today, those teases becomes real with Samsung's official launching of the Samsung Galaxy M20 alongside Shopee. In conjunction with Shopee's SuperBrandDay, the Samsung Galaxy M20 will be available 20th March  (9.00 a.m.) onward for MYR799, MYR200 less than what we predicted. Take note also that this is a Shopee exclusive, meaning you can only get Samsung's brand new entry-level smartphone on Shopee; not Lazada, not 11street – at this time anyway.
Before we recap on the Samsung Galaxy M20 though we have to talk about Shopee. For those that has not been acquainted with the orange coloured brand name; Shopee has been one of the fastest growing, if not the fastest growing online marketplace in South East Asia. It sits currently on the top spot in Malaysia's eCommerce industry and just behind Lazada in the whole of South East Asia.
Now, back to Samsung and their brand new entry-level/mid range Galaxy M20 smartphone. It is Samsung's first ever online exclusive smartphone that will be selling at sub MYR1,000 price. It is also sports the Infinity-V display as opposed to the flagship lines with Infinity-O instead.
The entry-level/mid range Samsung Galaxy M20 packs an Samsung Exynos 7870 processor with eight cores supported by up to 4GB of RAM. It packs 64GB of storage to store all your high-resolution photos from 13-Megapixel f/1.9 camera paired to a 5-Megapixel f/2.2. If 64GB is not enough you can expand it with a MicroSD card. It also packs a 5,000mAh battery to give it a battery life that lasts a whole day. To display all the goodness of Android 9.0 Pie and Samsung's beautiful OneUI is a large 6.22-inch Full HD+ display.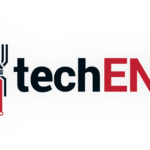 The Samsung Galaxy M20, as mentioned will be available 20th March, 2019 onward exclusively on Shopee. The best part about launches and first sales? Free gifts! Shopee is giving away MYR100 cash vouchers the first 100 buyers on Samsung's official Shopee online store. The first 1,000 buyers will walk away with a Logitech X50 portable wireless speaker and a JBL T450 headphone. The next 2,000 buyers will still get the same Logitech X50 portable wireless speakers. This means if you log on Shopee on the 20th March, 2019 at 9.00 a.m., you are likely to get a wireless speaker. Terms and conditions applied.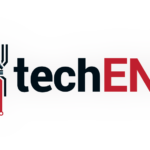 That is not all from Shopee though. In conjunction of Shopee's SuperBrandDay Samsung site takeover also Shopee will be running exclusive deals from 18th March to 22nd March, 2019 on Samsung products. If you spend MYR2,000 and above on any Samsung tablets or wearable items from Samsung's store on Shopee you get an MYR100 discount. Not planning to spend that much? Any purchases that go above MYR1,000 in the same category gives you MYR60 discount. Terms and conditions also applies of course.
If you are in the market for new accessories, Samsung and Shopee has you covered too. With a minimum spending of MYR500, you get MYR50 off your purchase. Anything below that but above MYR300 gets you an MYR30 discount.
Seriously though, you get more than MYR250 worth of free gifts if you are one of the first 1,000 buyers though. To us, that is a pretty darn good deal. What are you waiting for? Head down to Shopee's Samsung store and spam that refresh button.