Samsung Galaxy has outed their new Galaxy Fit into their global store and on YouTube. The new Galaxy Fit that will be replacing the current Gear Fit. The new Samsung Galaxy Fit doesn't keep any of the design cues from the Gear Fit; the older design of the screen curving across the band wrapping around the wrist is now gone. The new design is more conservative; having a curved rectangle shaped OLED screen in the forefront of the health tracking device. The Galaxy Fit will be available in two different colours: Black and Silver. Users will be able to customise their Galaxy Fits by swapping out the bands as they like.
The new Galaxy Fit comes in a small nicely packed 0.95" AMOLED display that gives vibrant colours to easy to look at anytime. While tiny the Galaxy Fit has a small battery as well of 120mAh but it should not be a problem. This is an advantage as well as the total weight of the Galaxy Fit is only 23g including the strap. Its so light that you would not even notice it is there.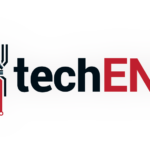 While small and light, it can also take a beating. You can take your Galaxy Fit into the pool for a swim, a walk in the rain and no problemo. It has certified 5atm and MIL-STD-810G certification to prove it can withstand certain environmental condition. While it does resist dust and water, we still need to get under the casing to reach its processor. This tiny little device has an MCU Cortex M33F processor that runs at 96MHZ. The processor is paired with 2MB of RAM to keep the device running smoothly while collecting data to keep you in check. To store all that data the Galaxy Fit comes with 32MB of internal storage.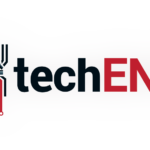 What does it do with all the data you might ask. Well the Galaxy Fit will be most useful when synced with the Samsung Health App to calculate heart rate, steps, and even sleep. Keeping stress on the low level with an app to assist you with your breathing. All these amazing features for an reasonable price of only €100 (MYR467.10).