Hot off the heels of their international launch of their Galaxy A series in Thailand, Samsung is spreading the love by launching the series worldwide. The company has already launched their budget phone, the Samsung Galaxy A20, not only in India but in Malaysia as well only a few weeks ago. Now, it looks like plans for the Galaxy A70 are being made to launch the A70 in the subcontinent.
According to Ranjivjit Singh, Chief Marketing Officer and Senior Vice President of Samsung India, "We will launch the Galaxy A70 in India next week in the Rs 25,000 (MYR 1,480.59) – Rs 30,000 (MYR 1,785.20) bracket and the Galaxy A80 in the Rs 45,000 (MYR 2,677.80) – Rs 50,000 (MYR 2,975.13) bracket in May,". With these price points, the Galaxy A70 and A80 are slated to take on segments primarily dominated by Chinese smartphone manufacturers such as OPPO and Vivo in India. That said, the higher price point of the A70 and A80 is justified given that the two devices do have the largest screen sizes in the A Series and the A80 will come with Samsung's first ever rotating camera.  With the Galaxy A70, Samsung is looking to captivate its audience with a larger screen with all the features you can find in a flagship.
This slideshow requires JavaScript.
The Samsung Galaxy A80, on the other hand, features an all new flipping rear camera or properly known as a motorized pop-up rotating camera. The camera module is used as both a main camera and a selfie camera where it will pop up and rotate to give you the same quality for both your selfies and your normal shots. What quality are we talking about? Well, the triple camera module is made up of 48-megapixel camera with an aperture of f/2.0 with Phase Detection Auto Focus (PDAF); an 8-megapixel ultra wide angle camera with an aperture of f/2.2 and lastly a Time of Flight (TOF) 3D Camera for depth sensing and more. The camera can record videos at 2160p at 30 fps (Frames per Second) or 1080p at 30 fps.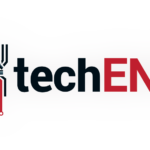 To process all those fancy triple camera images, the A70 utilizes a Qualcomm Snapdragon 730 Octa-Core processor and is paired to 8GB of RAM. It has an internal storage of 128GB which is unfortunately not expandable. To give life to the phone, it has a decently sized 3,700mAh battery that would most probably last you throughout your day but it is skeptical as it is still quite a big phone and also an motorised camera that takes up more power.
We've yet to hear about the A70 and A80 in Malaysia. However, we're pretty sure the phones are making their way here soon.