It seems like Samsung is moving fast to expand its new Galaxy A series to eclipse its Galaxy J series. Hot off the announcement of retiring the Galaxy J series, the company has stealthily made their Galaxy A10 & A20 available in Malaysia.
This slideshow requires JavaScript.
Making its first appearance in Europe earlier this month, the Galaxy A10 looks to be Samsung's entry level offering with their new approach to the entry market. The Galaxy A10 comes with the Exynos 7884 Octa processor with 8-cores. This processor has 2 cores clocked at 1.6GHz and 6 more at 1.35GHz. This is paired with the Mali-G71 MP2 graphics processor, 2GB of RAM and 32GB of internal storage. It also has a 6.2-inch, TFT, Infinity-V display with a HD+ resolution of 720×1560 pixels.
The Galaxy A10 is also equipped with a single, 13-megapixel camera with an f/1.9 aperture, auto-focus and a 28mm wide angle lens. The camera is able to record Full HD 1080p at 30 frames per second. On the front facing end, the camera is a fixed focus 5-megapixel sensor with a f/2.0 sensor. It's powered by a 3,400mAh battery.
In addition to the A10, Samsung has also introduced the Galaxy A20 which seems to be a step up from the A10. The Galaxy A20 comes with the same processor as the A10 with an extra 1GB of RAM (3GB in total). It's also has 32GB  of internal storage. The display is a larger, Superr AMOLED display with 6.4-inch form factor but shares the same HD+ resolution.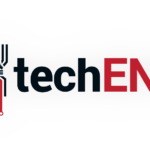 The camera on the A20 has a dual sensor setup. It shares the same 13-megapixel main sensor as the A10 but has an additional 5-megapixel depth sensor with an f/2.2 aperture. The front camera is larger 8-megapixel sensor with an f/2.0 aperture.  It is powered by a larger 4,000mAh battery.
This slideshow requires JavaScript.
Both phones are capable of WiFi 802.11 b/g/n connectivity, Bluetooth 4.2 LE, have 4G LTE connectivity and use microUSB connectors. The A20 has a rear mounted fingerprint sensor while the A10 doesn't.
Pricing & Availability
Both the Galaxy A10 and Galaxy A20 are already on sale in Malaysia. Both smartphones are available in Red, Blue and Black.
The Galaxy A10 retails for RM499 while the A20 is retailing for RM699.