Samsung Relaunches Experience Store For a Whole New Experience
When anyone asks the residents in Kuala Lumpur (KL) about some of the most famous and best shopping malls in the region, they will tell you they are spoilt for choice. For starters there are plenty of shopping malls in the Kuala Lumpur region. Some of these outlets are also known, in South East Asia to give some of the best retail experiences. For the residents of this iconic city though one mega mall became a sort of benchmark for the rest of the mega malls of today; that is the Mid Valley Megamall.
It was the beginning of the Mid Valley city project and it became an instant hit with Malaysians looking for a new retail experience. At the time of its launch as well it was the largest shopping mall in all of Malaysia. Since then, there have been multiple renovations and expansions that have been done to the iconic mall. Some of the more recent expansion sees a whole new concept shopping mall being built right next to the original mall. Now we know that place as The Gardens Mall.
What was the point of that whole history lesson, you ask me? Because one of the most iconic retail centers in Kuala Lumpur houses one of the most popular Samsung Experience Store in Malaysia. Today, it has relaunched with a new, refreshed look to give its customers a fresher, grander, and as a whole, better experience while choosing to buy their new Samsung device.
If you have not already known, Samsung is very proud of the Welfon Telecommunication Sdn. Bhd. operated experience store in The Gardens Mall since its inception in 2013. It is also one of the few what Samsung calls the Samsung Experience Store Large (SESL). What that means is that the store combines a vast retail floor with Samsung's excellent service centre with an integrated experiential zone.
Today Samsung has relaunched the iconic SESL in The Gardens Mall to create a brand new experience for Samsung fans and users around Malaysia. The re-opening of the store also sees Samsung add a Virtual Reality (VR) Motion chair for visiting customers to experience the immersive world of VR with Samsung's very own Gear VR and Galaxy S8. On top of that Samsung enhanced its SESL with the new service centre that does everything from hardware fixes, to software upgrades, and device consultation and recommendations.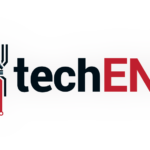 To mark the momentous occasion Samsung will be organising a several exciting activities revolving the Galaxy ecosystem in-store. Participants will be rewarded  with a personalised fridge magnet. For customers who registers their first card in the Samsung Pay app on the spot will receive a brand new Samsung wireless charger stand that is worth MYR279. To make it even sweeter Samsung will reward its first shoppers who spends more than MYR1,000 with a Samsung Mono Bluetooth Headset. The offer stands from the 9th to 11th of June, 2017 and subject to availability though (Samsung Mono Bluetooth Headset promo until 27th of June, 2017). So, remember that really cool looking phone you see in a Samsung store the other day? Time to get up and buy it from The Gardens Mall this weekend. Press release after the break.
Samsung Experience Store at The Gardens Mall
Reopens to Much Fanfare

Kuala Lumpur, 9 June 2017 – Samsung Malaysia Electronics Sdn Bhd today relaunched one of its most prominent Samsung Experience Store Large (SESL) in Malaysia, at The Gardens Mall Kuala Lumpur. Being only one of few SESL establishments in the country with vast retail area that integrates merchandising, experiential zones and customer service, the grand reopening marks the establishment's first major revamp since its inception in 2013 and incorporates the new flagship store concept for Samsung.

The SESL, operated by Welfon Telecommunication Sdn Bhd, is designed to be a one-stop retail solution, offering the full range of smartphones, tablets, wearables, ecosystem and genuine accessories under the Samsung brand name.  Located in the bustling area of Mid Valley City, customers can get access to expert help on Samsung's products and services.

"At Samsung, we believe in creating rich experiences for the consumer. The new flagship store concept is a reflection of the Samsung philosophy to provide the best customer experience and materialises our vision to give people new and joyful experiences, providing interactivity and access to exciting new content like never before. With this new SESL located at one of the most prime shopping locations in Klang Valley, we look forward to encourage an open and welcoming concept that goes beyond just brick-and-mortar, and resonate with consumers from all walks of life," said Hosea Heen, Head of Mobile Business, Samsung Malaysia Electronics.

The flagship store's spacious and open concept that befits an Experience Store brings with it a refreshing premium design with multiple experiential areas. For one, the VR motion chair experience zone incorporates two of Samsung's latest gadgets, the Gear VR and Samsung Galaxy S8, to give visitors an immersive and almost true-to-life view of virtual reality through the lens of the Gear VR.

To complete an all-rounded customer experience, the SESL also provides Samsung Smart Service, where customers can obtain aftersales care at the service centre. Offering a complete range of services including full hardware repair, software upgrades, and device consultation and advice, customers can also visit at any time to obtain free checking services for in-warranty devices, to ensure that their products are maintained to their best performance and functionality. The service centre also offers hassle-free solutions to customers by promising top-quality repairs with minimal repair time, during which customers can feel free to browse the spacious experiential areas of the store.

In celebration of the SESL's grand reopening, customers who complete several exciting activities that involve the Galaxy ecosystem in-store get to take home a fridge magnet personalised with a photo taken on the spot using the Galaxy S8*, valid from 10am-10pm on 9th to 11th June 2017. Additionally, visitors who register their first payment card on Samsung Pay on the spot will also be entitled to a free Samsung Wireless Charger Stand worth RM279 on a first-come-first-serve basis.

To bring the celebration up a notch, from 9th June until 27th June 2017, more exciting treats await for customers who spend RM1,000 and above* at the SESL. Stand to receive a complimentary Samsung Mono Bluetooth Headset while stocks last!