We already know that the Samsung Galaxy Note series is a beast of a device. The Galaxy Note series has become the name of the game when it comes to phablet devices. They are always ahead of their time and with added functionalities of the S Pen in each new generation. The 2017/18 iteration of the Samsung Galaxy Note 8 is the best Note 8 there is. It is also one of the most powerful device in its time, no doubt about that. How powerful is it though?
To show how powerful the device is, Samsung has collaborated with Ensemble Worldwide to produce a short film featuring Malaysia's golden boy in figure skating – Julian Yee. The film retells the story and journey of Julian Yee to get to Pyeong Chang 2018. Believe it or not this short film was illustrated entirely on their Samsung Galaxy Note 8. Of course with the power of the S Pen illustrating Julian's story and character on the device is made so much easier. Not to mention the S Pen adds so much more accuracy and precision to the illustrations.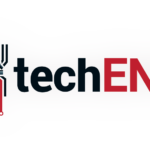 The film shows how the Samsung Galaxy Note 8 can be a tool not just for everyday productivity, or doodles, or taking notes. The S Pen can also be a powerful tool in story telling as proven with "Julian and His Magical Skates" short film. Storyboards and concept arts are some of the essentials when it comes to a story or a video. The first part of any animation production is the character creation and illustration. From then on the characters are brought to life with its own animations and the story.
With the Samsung Galaxy Note 8 a huge part of the production works are already taken care of. We may not use the device as such most of the time but knowing that you have that kind of power in your pockets is always a bonus. That much power in your hands also reminds you that you it will work however you need it to work, when you need it to work.
The film is available on Samsung's website, here. There will be a Behind The Scenes video available on Samsung's YouTube channel soon, as we were told. That Behind The Scenes video will highlight how Ensemble Worldwide produces the short film using the Samsung Galaxy Note 8 and its S Pen.
Source: Samsung
---
Also published on Medium.