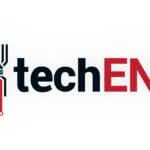 Samsung has finally announced the venue and dates of its upcoming developers conference that will be taking place this year.
Samsung is known best for its mid tier range smartphones and courageous behaviour in research and development. While not all the experiments Samsung has dared try have been major hits, the South Korean tech giant does have some successes as seen with the Samsung Galaxy Gear.
Nevertheless, to continue thriving in the tech industry, Samsung needs to ensure the support of the developers from far and wide. Hence, invites for the Samsung Developers Conference from November 11th to 13th have been sent out!
The event is going to be held at San Francisco's infamous art centre, the Moscone West. We're not quite sure of the full agenda of the conference just yet. But in previous years, we have seen the company announce projects such as Mobile SDK and the Knox Enterprise SDK during the event. This year around, we're hoping to see improvements to Samsung's S Health Platform and we're expecting the programme to push toward Tizen devices especially with the focus we have seen this year towards Tizen.
This so far, is all we've got with the Samsung flirt and tease for the upcoming event. Stay tuned for more updates as we expect leaks and rumours to start flying regarding the conference!
Source: Samsung