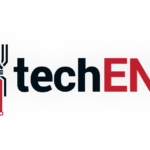 In a recent twist of events in the ongoing patent battle between Samsung and Apple, a federal judge has denied the South Korean tech tycoon a motion to invalidate two of Apple's patents.
Samsung was praying that the motion would go through as the company had been found to infringe one of the two patents. The company was hoping that the court would rule in its favor and invalidate Apple's patents on the grounds of simplistic digital representations. Samsung used the Alice vs CLS Banks Supreme Court case ruling has created a precedent that simplistic software-based concepts with "real world parallel's" could not be patented.
The patents in question describe the iPhone's slide to unlock ('721) and unified search ('959) features, both of which Samsung was ruled to infringe on in the 2012 trial where Apple was awarded over US$900 million in damages, their second trial this year where the iPhone and iPad maker won about $120 million. – MacObserver
The case ruling for the denial of invalidation of Apple's patents had near to nothing to do with whether or not the patent was in fact, valid. The South Korean tech giant lost this motion due to the fact it filed the argument way too late in the trial process according to the judge.
Due to the failure of this motion this time around, we highly doubt that Samsung will be bringing up this argument again anytime in the near future.
To read our previous post about this issue regarding the Alice argument and what exactly it is, click here.
Source: Android Authority