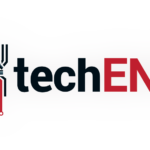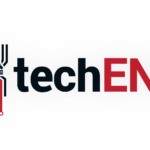 We live in a country where you have a variety of language being used daily. You hear all sorts of language and dialect being spoken too everywhere and at any time. It is the only place where you can mix over three languages in one sentence and still be grammatically correct. Other than being culturally diverse as well Malaysia is a tourism hub with the industry contributing ++ percent to the country economy.
With the kind of diversity and appeal to tourists, Malaysia is a perfect mash of culture altogether. That is why it is the perfect place to launch Samsung's latest Culture.Connect initiative, which aims to encourage people to be more connected to culture and heritage. The Culture.Connect initiative is a regional citizenship programme brainchild by Samsung Southeast Asia and Oceania to celebrate the differences of culture and unique heritage of each of markets across several points like landscapes,food, arts, and music.
The Samsung Culture Explorer app launched today at the Islamic Art Museum is part of their Culture.Connect initiative. The application is a location-based augmented reality app for the purpose of educating users on Malaysia's unique culture and heritage. Supported by the Malaysian Ministry of Tourism, the app is developed in collaboration with Islamic Arts Museum Malaysia, Perbadanan Muzium Melaka, PETRONAS Twin Towers, Pinang Peranakan Mansion, and Galeri Diraja Tuanku Ja'afar.
For starters Culture Explorer acts as a personal virtual tour guide for the users exploring cities and landmarks around the country. We may not have the Pokemon Go app yet to encourage us to go out exploring places, but the Culture Explorer might help us with that. The app encourages Malaysians to explore and rediscover the unique cultures and colours of Malaysia.
Of course the Culture Explorer app will be plenty of help to foreigners visiting the country. With the app in hand tourist will be able to better plan their own itinerary and explore the country on their own. For travelers on a budget especially this app will eliminate the need to spend extra on individual tours in town or famous landmarks.
The Samsung Culture Explorer App is compatible with all Android smartphone and tablets. It is available for free on the Google Play Store. The app will not require a registration or sign-in, meaning you can start using the application as soon as you install it. Gallery and press release after the break.
Samsung Celebrates Malaysia's Heritage with Culture.Connect

A virtual tour through augmented reality technology helps communities discover rich Malaysian culture

  

Kuala Lumpur, 28 July 2016 – Malaysia, a cultural melting pot, offers authentic experiences from its local delicacies, arts and culture, to natural landscapes and historical landmarks. In an effort to celebrate, rediscover and appreciate the beauty and richness of this unique nation, Samsung Malaysia Electronics has embarked on a citizenship initiative called Culture.Connect that aims to connect generations and communities through a celebration of heritage and culture.

A first ever flagship regional citizenship programme spearheaded by Samsung Southeast Asia & Oceania, Culture.Connect is a significant programme that aspires to enhance the meaningful engagement with local communities. The goal of Culture.Connect is to celebrate the distinct aspects of the culture and heritage of each market across a variety of cultural passion points including Landscapes & Landmarks, Food, Arts & Culture, and Music.

"We understand that our histories and evolving cultures are major factors to the nation's success, and these are things that we at Samsung take pride in. Leveraging on our technology, we believe that we can help create positive change by ensuring that Malaysia's rich history continues to flourish, while bringing together generations and communities. We also appreciate the strong support from the Ministry of Tourism and Culture Malaysia and collaboration with our partners such as Islamic Arts Museum Malaysia, Perbadanan Muzium Melaka, PETRONAS Twin Towers, Pinang Peranakan Mansion and Galeri Diraja Tuanku Ja'afar for making this initiative a success," said Lee Sang Hoon, President of Samsung Malaysia Electronics.

Part of the roll-out of the Culture.Connect is an introduction of Samsung's first location-based augmented reality application called 'Culture Explorer' that allows users to learn about Malaysia's heritage. Built with unique features tailored according to the local communities in Malaysia, the app functions like a personal virtual tour guide to explore interesting landmarks around the country. Culture Explorer encourages all Malaysians to rediscover our precious cultures while simultaneously serving as a good platform for local and foreign tourists to soak up Malaysia's unique culture and heritage.

Samsung Malaysia Electronics has additionally partnered with several organizations with a shared vision for innovation to create the 'Culture Explorer' app. Supported by the Ministry of Tourism and Culture Malaysia, the educational information provided in the 'Culture Explorer' app is a result of the strategic partnership from various landmarks' representative in providing relevant content. Presently, the app features historical information on the Islamic Arts Museum Malaysia and The Stadthuys – two legendary landmarks featuring the rich history and humble beginnings of a country then known as 'Malaya'. Samsung together with its partners will include more historical sites and places of interests in the app in due course.

"According to the World Tourism Organisation (UNWTO), the global tourist arrivals grew by 4.4% in 2015; with 25.7 million people visiting Malaysia last year, bringing in revenue of RM69.1 billion to the country. Looking at current trends, UNWTO targets a 4% growth in global tourist arrival this year. Locally, we are aiming for a total of 30.5 million tourists from around the world with a projected revenue of RM103 billion," said YB Datuk Hajjah Mas Ermieyati Binti Samsudin, Deputy Minister of Tourism and Culture Malaysia.

"Our nation's unique heritage and cultural diversity are one of the main catalysts for the development in the tourism sector. Aligned with the National Blue Ocean Strategy, we welcome the cooperation of industry partners and private companies to be equally involved in driving the growth of this sector. We are always looking for ways to improve the synergy and bilateral cooperation towards making Malaysia as a destination for tourism and culture in the region," YB Datuk Hajjah Mas Ermieyati Binti Samsudin further commented.

'Culture Explorer' is compatible with all Android smartphones and tablets, and can be downloaded for free from the Google Play Store*. No registration is required for users to enjoy full access to the app.

 

*Google Play Store is a trademark of Google Inc.
Source: Samsung