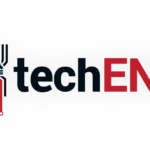 The IFA 2015 has came and past recently with it seeing plenty of new product announcements, plenty of releases and reveals too if you might. Samsung is not one to be left behind in reveals and announcements. This IFA they decided to release a follow up to their brilliant Samsung Gear S. Now those of you who remember the Samsung Gear S would remember the curved screen on top of the pretty basic rubber strap that you can actually change; not for the generic watch straps though, the ones that Samsung made. Some might even call it stylish and actually it is not that bad looking. Of course then people who actually wear watches or considered buying a wearable device wanted a rounded face and that was what the Gear S could not give them. The only option for the Gear S then was the between the black and white version of it.
Now though things are going to be different. Samsung's new Gear S2 has, wait for it; a rounded face and get this, a rotating bezel. Of course the home and back button that made an appearance in the first Gear S made a come back here; it is sort of what sets the Gear S and S2 apart from most of the current wearable devices in the market anyway. Tizen OS too comes back with its new UX interface to fit the circular face of the wearable. That said it does not look like Android wear will make any appearance in Samsung's wearable line up.
Lets talk specs here. It is powered by a dual-core 1.0GHz processor, there are no mentions of which processor though. Coupled with 512MB of RAM it should power through any wearable type application on it easily. It has got a 4GB internal storage but then again you may not be storing much in it anyway so that is actually quite a size for wearables these days. It is IP68 water and dust resistant rated which means you can actually swim with it. Interestingly this comes with Bluetooth 4.1 which may mean that its smaller than before 250mAh should be adequate to keep it powered for a few days before needing a recharge. It also comes with NFC and Wi-Fi 802 b/g/n for more connectivity options. There is also the 3G version which would pack a larger 300mAh battery and e-sim with voice capabilty. Both comes with the wireless charging technology that Samsung is pretty much pushing on right now. It is wrapped up with a 1.2-inches circular class leading Super AMOLED screen that has a resolution of 360 x 360 pixels for your viewing pleasure. Of course it comes with a body with a rotating bezel as mentioned earlier and rubber strap that you can actually replace with generic watch straps this time. But wait, that is not all. For those who Samsung described as wanting a timeless look would be interested to know that there is another option called the Gear S2 classic which makes the whole device look cleaner and classier without the sporty rotating bezel and a proper genuine leather strap.
As for the features it is really what you expected; an improvement of the Gear S. Just like any wearable in the market right now you can glance through notifications from your Gear S2 and as with the Gear S, you can even send texts through the device itself without resorting to pulling out your phone to start typing. With the 3G version e-sim as well you do not actually need to have your phone nearby, you can leave it at home for example and still can receive notifications in your watch. Space age stuff. Of course as with any wearable nowadays, it doubles as a fitness tracker. The new fitness feature on the device will keep 24-hours activity logs for its users to look through and from time to time remind its users to keep active and to their set goals.
Remember the Samsung Pay service they introduced earlier with the Samsung Galaxy Note 5? Is it a bit of hassle though to keep getting your phone out of your pocket to make an e-payment through NFC? Well to those of you who thought that, do not fret as Samsung fitted this device with NFC too, and yes we can make payments through the device as long as a form of e-payment system is supported in the outlet you are shopping at. In the future we may be able to rely on the Gear S2 for various things like car and house keys and remote controls. Interesting stuff, a future where you do not actually need to bring anything out of your home other than yourself and your watch.
The Gear S2 will be available in Dark Gray case with Dark Grey band and Silver case with White case colour options while the classic will be available  in Black case and leather band. When? No one other than Samsung actually knows yet but we are predicting that availability will be somewhere in November or December 2015. Availability of the device is yet to be revealed too. We are hoping that this device gets to this side of the world and fast too. We do not yet figured out how much the device would be too.
For those who are more excited about the device they would be excited to know that Samsung has partnered with an Italian Designer, Alessandro Mendini to offer a more personalised design of your very own Samsung Gear S2. Would you get one? do tell us in the comments below.
[huge_it_gallery id="4″]