There have been rumours going around that Samsung is working on a foldable smartphone and tablet. If you are a little older as well you would remember that foldable clamshell style phones were all the rage as well. Samsung was one of the biggest players in clamshell design phones as well. Of course this is not Samsung's first time making a clamshell design Android based smartphone for the market. Back in 2012, Samsung made a special edition Galaxy clamshell smartphone codenamed SCH-W2013. That particular smartphone was made as a special edition smartphone for Jackie Chan the very famous Hong Kong actor cum martial artist cum stuntman. The smartphone did not sell in large numbers understandably but it also seems like Samsung has had some experience in this field so it would not be too hard for them to accomplish.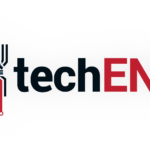 Last year also Samsung released another Android based clamshell smartphone, the SM-W2016 exclusively for the China market. The smartphone features  dual touchscreens inside and outside the clamshell. The SM-W2017 as it is called is codenamed Veyron, after the Bugatti hypercar for some reason. It will feature the exact same internals as the Samsung Galaxy S7 and the S7 Edge including the Exynos 8890 and the 12-megapixel dual-pixel camera. The difference though is the display that the "Veyron" will pack. The display unit is a 3.9-inch Full HD Super AMOLED display. The smartphone, like all its predecessors will feature two screens; one on the inside while the other outside.
The SM-W2017 though is not the only foldable device that Samsung is working on though. It is rumoured that Samsung is also going to be releasing another Android based clamshell smartphone called the Galaxy Folder 2. Numbered SM-G1600 the smartphone is looking to make its way into India as a budget smartphone following the SM-G510 Samsung Galaxy Folder. The smartphone is fitted with a 3.8-inch WVGA display with 8GB of storage and 2GB of RAM. The budget smartphone though looks like it may be headed to China. Recently the Galaxy Folder 2 has been spotted in TENAA for certification. TENAA is China's certification like what FCC is to the United States. It has not yet been stated yet when the budgeted device will go to China just yet.
That is not all though. It looks like we might get some treat come Mobile World Congress 2017 (MWC 2017). Samsung has been working on something else too with foldable technology. In fact, this technology revolves foldable smartphone displays. It is no secret that Samsung have been working on flexible and foldable displays for a few years now. In fact they have showcased this same technology a few times before on some concept devices. They are not the only ones as well that have this technology though. It does seem though that the Korean manufacturer might make the foldable display dream a reality in MWC 2017. They have came up with something called the Project Valley; a project dedicated to the development of foldable displays.
They even have a patent that was filed back in November, 2015 but no devices have came to the picture yet. It is an admittedly complicating task that seems impossible. The issue with foldable displays is the degradation of the display unit after the unit has been folded close and open plenty of times. It is unclear what Samsung's development team to resolve the issue but it seems that they are happy enough if the rumour of MWC 2017 reveal has any truth in it. Another issue with foldable display comes if Samsung insists on using glass on their displays. But a new breakthrough has solved that issue. There is a new sort of plastic-based subtrate that actually is very suitable as a display choice and can be flexed time and time again without being damaged.
The avenue of foldable displays makes having a tablet and a smartphone at the same time a possible future. In fact, it does seem like a very ideal future since you do need need to switch between two devices when you need the added advantage of having either devices. You get a large display of a tablet when you need it. But when you do not, you can just fold it and it becomes a smartphone that fits in your pocket again. In short, we like the idea of having foldable displays. We do not know for sure what will power the device or what the device will look like but we are plenty excited to see if the rumours are true.
Sources: Android Authority, SamMobile (1)(2)