As of Today, 29th of April, 2014 the Samsung Galaxy K Zoom is official. Released in a press event in Singapore it harks back to the Samsung Galaxy S4 Zoom released in 2013, Samsung's first attempt in creating a hybrid of Point-and-Shoot Camera and Mobile Phone. This time around the Camera Phone is thinner with higher pixel counts packed into the camera itself; 20.7MP camera shoehorned into a 20.2mm thick body more precisely. In short, it packs more megapixels and more processing power than most point-and-shoot cameras these days.
Source: Samsung Mobile Youtube Channel
This hybrid device is powered by a Hexacore Exynos chip combining the power of a 1.3GHz Quad Core processor with a 1.7GHz Dual Core processor. Combined with a 2GB RAM this thing should easily handle most daily tasks. Storage wise by default it will come with an 8GB internal memory which is easily expandable up to 64Gb via microSD and juiced up by a 2430mAh battery. It comes with a 4.8" Super AMOLED screen with 1280 x 720 pixels. Running on Android 4.4 KitKat it comes with NFC, 4.0 Bluetooth, wifi 802.11 a/b/g/n, and LTE connectivity. Despite the earlier released Samsung Galaxy S5 coming with a USB 3.0 this hybrid only comes with a USB 2.0.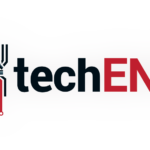 The main focus on this device is obviously its slightly protruded camera. As mentioned earlier this device packs a illuminated CMOS 20.7 megapixel camera sensor that is capable of 10x optical zoom aided with xenon flash. With the sensors the Samsung Galaxy K Zoom also comes with an array of features most would find on a point-and-shoot camera. Aperture is ranged from F3.1-6.3 while ISO ranges from 600-3200. One interesting fun feature on the camera is that it has a selfie mode built into the device which allows you to take the perfect selfie (if you're into that sort of thing).
This impressive device would reportedly make its debut in most of Asia before making its way to Europe and Canada eventually. Apparently enough it is also reported that the U.S.A. may not be getting this device in their region (officially anyway –  there's always grey imports). While there are no details on how it would be priced,it is revealed however that Samsung plans to release this Camera Phone in Malaysia around June this year.
Sources: Gizmodo, TechnoBuffalo, TechnoBuffalo, Engadget, Lowyat.net, Lowyat.net, Android Authority, CNET, Android Central, Mashable, NDTV, The Verge, PC World, Pocket-Lint