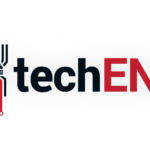 Samsung has been a market leader in the premium television segment for quite a while now. It's industry leading technologies from OLED (organic light emitting diodes) to it's current QLED (Quantum Dot) have delivered an experience that is uniquely Samsung to its consumers. in 2018, Samsung continues to bank on it's QLED (Quantum Dot) technology; refreshing its line up with a slew of new models which not only bank on QLED technology but also enhance the viewer experience with features such as Adaptive Display and SmartThings.
Bigger Screens, More Immersive Experiences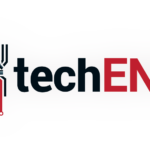 According to Samsung, the general consumer has made their request for bigger screens and more immersive experiences loud and clear. As such, their new 2018 QLED TV line up not only features better technology, it comes in bigger sizes than before; going up to 88-inches.
The  new QLED TVs come with a new Direct Full Array technology which allows the screen to produce deeper blacks and purer whites. It's able to do this through the independantly and intelligently triggering zones of backlighting.
This technology is paired with Samsung's own Q Engine technology. This technology intelligently upscales the image on screen to 4K ultra HD (UHD) resolution. According to Samsung the Q Engine upscaling will result in more immersive content. In addition, new QLED TVs wider than 55-inches will come advanced anti-reflection technology which allows the content to be enjoyed from nearly any angle. it also helps deliver more contrast, allowing you to see the finer details in the colour and image.
A Statement Piece; Not Just A TV
Samsung has been actively pushing the narrative that the TV shouldn't just be there for content consumption. In fact, with the launch of their Frame TV late last year, the company has made it a point to make their screens blend seamlessly into the interior decor of the space. The new QLED TVs are no different.
With what Samsung is calling "Q Style", the new QLED TVs incorporate technology that not only helps it blend in, it helps save energy. The Magic Screen feature allows wall mounted screens to look translucent reflecting the pattern of the wall behind it. In addition, the TVs are also able to display images and real time information such as the weather or news. The latter function of Magic Screen doesn't need to be wall mounted to work.
While the screen is important, Samsung has also upped its ante with the overall design of the television sets. The new QLED TVs are near bezel-less and have a variety of mounting and frame options. The designs of the 2018 TV line up from Samsung are meant to make a statement in your space.
Internet of Things (IoT) Ready

Samsung continues to push IoT in all its technologies including the new line up of TVs. The Smart Things feature will also come built-in to its new line-up of TVs. Smart things compatible devices will be able to seamlessly connect to the QLED TVs. To ease the control ofmultiple devices, the higher end QLED TVs will come with Samsung's One Remote which will allow users to seamlessly control all compatible devices without the need for multiple remote controls.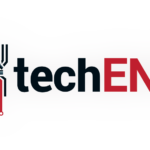 As part of their commitment to entertainment, the new QLED TVs also come with an Auto Game Mode which activates auto-magically when users turn on their gaming machines including their XBOX, PS4 or Steam machine. Yes, the new smart TVs from Samsung come with Steam Link functionality allowing you enjoy your games on the big screen.
Complete Entertainment Line up
In addition to the QLED TVs, Samsung also announced the availability of their Premium UHD and UHD TVs. These models will be coming with normal LED technology instead of Samsung's QLED technology. While they may not provide the same dislpay experience, they will be able to deliver on Samsung's promise of better immersion and visual quality.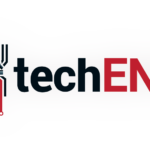 Also annouced were two new soundbars to complement the new TV line up. The new HW-N650 sound bar is designed for gamers. Equipped with Samsung's Acoustic Beam Technology, the soundbar will be able to make gamers feel like they're in the middle of the battlefield. If you desire a more elegant solution, the new HW-NW700 is designed to blend with the design of the QLED TVs. This will ensure you get the best sound while having a more cohesively designed interior.
Pricing & Availability
The new 2018 line up of TVs from Samsung will be available starting 1st June 2018.  Prices are as shown in the table below. All prices reflect the recent 0% GST announcement.
Category

Model

Size

Recommended Retail Price

QLED

Q9F 4K Smart QLED TV

75"

RM34,904.00

65"

RM18,866.00

Q8C 4K Curved Smart TV

65"

RM16,980.00

55"

RM9,433.00

Q7F 4K Smart QLED TV

75"

RM31,131.00

65"

RM15,093.00

55"

RM8,489.00

Soundbar

5.1 Ch Wall-Mounted Soundbar HW-NW700

–

RM2,923.00

360W 5.1 Ch Panoramic Soundbar HW-N650

–

RM2,451.00

340W 3.1 Ch Soundbar with Wireless Subwoofer HW-N550

–

RM1,602.00

320W 2.1 Ch Soundbar with Wireless Subwoofer HW-N450

–

RM1,225.00
Special Limited Offer from 4th to 6th June 2018
In celebration of the launch of their new TV Line up, Samsung is offering special freebies to Malaysians who buy their TVs between 4-6 June 2018.  Anyone who picks up a Samsung TV during this period will be able to choose between the following freebie options:
The Ultimate Care Package
FREE 2+3 years extended warranty & Samsung Soundbar!
(worth up to RM5,282)
Or
Total Entertainment Solution
FREE premium Samsung Atmos Soundbar for an immersive cinematic experience!
(worth up to RM5,659)
Or
The Perfect Gaming Companion
FREE Samsung's QLED Curved Gaming Monitor for gaming enthusiasts!
(worth up to RM4,150)
---
Also published on Medium.