Canon EOS M6
Pros
Compact Size
Great Image Quality
3.0-inch LCD tiltable touchscreen
Premium Build
Great Battery Life
Dual-pixel autofocus
Aluminium Knobs with Knurling
WiFi, Bluetooth, NFC
Cons
Limited EF-M lens choices
A little on the pricey side
No Viewfinder
No 4K video recording
Summary
The new Canon EOS M6 mirrorless camera is definitely a looker. The solid built quality and materials makes the retro looking camera feels more expensive than it actually is. The knurled aluminium knobs, to us is definitely one of the most striking features on the EOS M6. It even has the performance to match its looks. Photos are detailed with great colour depth. It replaces the good ol' viewfinder with a digital touch-sensitive display that measures in at 3.0-inch. The display is excellent though with highly accurate colours and being bright enough that you can even use it under direct sunlight. you can even tilt the display to face you to get that perfect selfie frame or record a video of yourself. The only small let down in this package is the paired 15-45mm f/3.5-6.3 EF-M mount lens. The lens, though feels sturdy is made mostly with plastic which is a large contrast to the body. In low light conditions, it feels a little slow especially when zoomed all the way in. Added to the fact that there are only so many EF-M mount lens choices out there, the camera suffers a little bit in terms of compatibility. The Canon EOS M6's solid built quality, performance, and extremely accessible features though compensates more than enough to make this a good buy.
I swear I can still hear that tagline that Canon always uses in their television commercials; "Canon, delighting you always". Spoken by what sounded like a burly man with that raspy, crisp, bassy television voice. I also remembered being introduced to the Japanese imaging brand when I was an innocent young boy sitting in front of my television. It was a television advertisement involving cowboys; interesting times. That was the time where the camera world mean nothing to me though.
Canon though is one of the biggest names in the world of imaging. They make some of the best and iconic imaging equipment in the industry and that is probably the reason why plenty of professionals opt to go Canon in their choice of weapon. The fact that Canon has the largest number of interchangeable lenses imaginable to any photographer (currently) makes them even more iconic. With their simplistic approach in design their cameras; both small factor point-and-shoot and digital interchangeable lens format are some of the most popular in the world.
Then the revolution of mirrorless interchangeable lens camera format. When we say revolution; it was more like a craze. It was a technological craze and race in some sense. Everyone wanted to get on the mirrorless camera boat due to its advantages in size and weight. Of course, everyone has different approaches when it comes to the hardware side.
Canon has always been a leader in single reflector (DSLR) markets and they have chosen to keep the reflectors as their flagships. mirrorless technology though does open up new opportunities in their compact camera segment. They could make cameras smaller, slimmer, lighter, and a lot more portable without losing the benefits of interchangeable lenses. Except they went a little further than that, they developed a brand new M platform. We assume M for mobile because everything in this segment is smaller, and that is the Canon EOS M6; a small, light, compact camera for the discerning crowd.
Design
We actually spoke extensively on the design of the Canon EOS M6 in our 24 hours article here. If you have not read that; we really liked the design of the compact camera. It has some retro touches that we think is on point. Our test unit is a Silver and Black colour combination which adds to the retro look even further. I, personally especially like the premium knurling they added on the some of the adjustment knobs. The knurling on the aluminium knobs, we think adds a little bit of a premium touch and look to the camera. Not to mention the knurling adds much-needed grip on smooth aluminium material. The faux leather covering the mid section of the camera feels premium and like it is a single piece with the rest of the body. That is also a testament to the impressive build quality that is already expected of the Japanese imaging giant. The high quality finish does not end at the front and top side of the camera, it continues all the way to the back of the device as well. The minimalist back buttons housed beside the large display is properly solid. Every button press feels solid and there is that satisfying click in every press and roll.
Hardware
So the Canon EOS M6 then, the latest addition to the line of APS-C cropped sensor format mirrorless interchangeable lens compact cameras. First thing you would have to know then is that unlike the usual big, heavy Digital Single-Lens Reflex cameras (DSLR) it loses a shutter mirror that sits in between the back-end of the lens and the imaging sensor. What that essentially does is remove a huge moving component in the camera which in turn reduces the heft that is needed to house the moving mirror mechanism. But that also means that your viewfinder needs to be digital and directly feeding image through the sensor.
However you will not find a viewfinder on the Canon EOS M6 though. All your framing is done via the large 3.0-inch LCD touch sensitive display that covers most of the back panel of the camera. That particular display though can be tilted up to 180o to make a selfie camera though. No, it is not the first time you see a flip-up display that allows you to do selfies. It is uncommon to see an interchangeable lens camera that can do that though.
The display itself is bright enough even for outdoor use. Even under bright sunlight you still can make out your shots through the tilt display. Colours are pretty much representative of what you get from the Canon EOS M6 as well. Whatever adjustments you do with the various buttons and knobs that might change its exposure, or its ISO, or shutter speed, or lens opening is accurately reflected through the display itself. That means that you are looking at your actual frame and shot before you even press the shutter button.
As usual you get the two-tier button that will trigger the super speedy dual-pixel auto-focus at half press. Fully press the shutter button and you get you freeze time with the camera (no, not literary; though that will be awesome). because this comes with the interchangeable EF-M mount lens, you will not find a zoom in/out button or knob on the EOS M6. Instead you zoom in and out via the rotating zoom ring on the lens itself. The shots from the Canon comes in at 24.2-Megapixel with 5-axis stabilisation as standard. That Digic 7 powered sensor also records video at 1080p Full HD at up to 60fps.
The shots are saved in an SD card that is slotted alongside the battery compartment. The battery compartment houses its Lithium Polymer LP-E17 1,040mAh battery. The amount of photos you capture then comes down to your SD card's capacity, and the size of capture files (that depends on how you set your camera too – image quality, etc.). On a single charge though the battery might (we cannot be too sure) carry around 10,000 shots. We did get a whole day of use with the camera (approximately 18 hours) kept on standby (the switch was left to 'on') most of the time with a couple of hundred shoots through the day. We have never drained the battery of the EOS M6 throughout our usage though.
Once you get the images you can transfer the photos to your PC via MicroUSB-USB cable. The MicroUSB port is purely for the purpose of file transfer and nothing more; we were hoping that it could charge the battery as well to our disappointment. There are other methods of extracting the photos from the camera wirelessly too. The Canon EOS M6 is packed with a WiFi antenna, Bluetooth 4.1, and NFC so that it can connect with all sorts of devices. The most common thing you can use these with is your smartphone via the Canon Connect app.
Specifications
Camera
Image sensor
Digic 7 APS-C Cropped CMOS sensor
Effective pixels
24.2-Megapixel
Storage media
SD/SDHC memory card
File system
JPEG + RAW
Tested Lens
EF-M 15mm-45mm f/3.5-6.3
Auto focus system
Dual-pixel CMOS AutoFocus
Shutter speed
1/4000 sec. to 30 sec.
Sensitivity
ISO 100 to 25600
Exposure control
Program AE, Shutter priority AE, Aperture priority AE, Manual exposure
Metering
Real-time metering with the image sensor.
• Evaluative metering
• Partial metering
• Spot metering
• Center-weighted average meteringEV 1 – 20 (at room temperature, ISO 100)
White balance
Auto, Preset (Daylight, Shade, Cloudy, Tungsten light, White fluorescent light, Flash), Color temperature, Custom
Flash
Retracting, manual pop-up flash
Guide number approx. 5 (ISO 100/m)
Supports angle of view equivalent to focal length of approx. 15mm (35mm-equivalent: approx. 24mm)
Recharging time approx. 3sec.
Shooting mode
Intelligent auto, hybrid auto, Creative Assist, HDR, Movie Auto Exposure, Manual, Aperture Priority, Shutter Priority, Program
Self-timer
Approx. 10 sec./Approx. 2 sec.
Playback function
Trimming, Multi image playback
Others
LCD monitor
3.0-in. (7.6 cm) TFT colour liquid-crystal monitor, touch sensitive
Input/Output terminals
Micro USB, Mini HDMI, 3.5mm mic insert
Battery
LP-E17; 1,040mAh Li-Ion battery
Charging function
external battery charger LC-E17
Dimension
112.0 x 68.0 x 44.5mm / 4.4 x 2.7 x 1.8in.
Weight
343g / 12.1oz. (Body only, excluding lens cap)
Additional
WiFi 802.11 b/g/n

NFC

Bluetooth 4.1
Performance – The Modern Retro
The retro looks of the Canon EOS M6 is not indicative of its capabilities though. Despite the old school looks the camera performs very much like a modern camera with its own charms. Using the Canon EOS M6 is a little bit of an occasion really. Every shutter click feels mechanical, every knob turns with an uncanny precision that makes this thing feels like it was made to last another hundred years or so. That mechanical feel is so satisfying you want to keep finding subjects to shoot. The precise, mechanical feel of the knurled knobs to adjust your exposure, shutter speed, and lens opening is so addictive that you want to shoot the M6 in manual mode all the time. In full manual mode too, everything is easy to adjust and intuitive with all the well labelled buttons at the back. Learning what each knob does is also a simple straightforward process that only requires a few minutes of tinkering (of course, if you are familiar with photography; you'd figure it out within the first minute you put it into manual mode).
With all that said; snapping photos and shooting videos are fairly straightforward processes with the Canon EOS M6. To start with we will talk about snapping photos rather than videos; it is a photography focused camera anyway. Taking photos is as simple as pressing the shutter button at half a click to get the auto-focus going, and then fully pressing it to snap a photo once you get the focus you want. There are no viewfinders here to look at and frame your photos. If we are being honest we still do prefer to use a viewfinder for more accurate focus and framing.
The 3.0-inch LCD display though did not disappoint in replacing a good old viewfinder. The display is bright and is still usable under direct sunlight which makes perfect to use outdoors too. Getting your focus right is simple enough through the large display and because the LCD is so good you can get your frame right while adjusting your ISO, shutter speed, aperture, white balance, and exposure to get the perfect shot. You can even put your focus mode in manual and adjust focus through the focus ring around the 15-45mm EF-M lens we got with the unit. Even without a proper viewfinder the 3.0-inch LCD makes it easy enough to get your focus point accurate enough to get your perfect shot.
The Canon EOS M6 can shoot stills at up to 9FPS if you put it into high-speed continuous shooting mode. Leave that in Intelligent Auto mode and you will get great action shots with precise focusing. In manual mode though you can only get your focus by pointing (on the 3-inch LCD touch screen) on a single subject at one point and there will not be any follow focus which gets annoying very quickly. Though the auto-focus in manual mode does a pretty decent job to get any still objects into focus as quick as any Canon camera.
The Digic 7 powered APS-C 24.2-Megapixel mirrorless sensor is the Canon EOS M6's party piece here. Despite the disappointment that is the short zoom lens that is slow at maximum zoom (f/6.3), the Canon EOS M6 does its job rather well. The photos from the 24.2-Megapixel shooter is not the most detailed that you might find from a camera due to its smaller crop factor sensor. It is enough details that you can appreciate on your computers or small printouts that you can frame or keep in an album/scrapbook somewhere. Of course a full-frame camera might work better but that would cost you more and they are heftier.
Despite the amount of flexibility you have while shooting in manual mode, we do think that it is best to leave the camera in Intelligent Auto mode most of the time for the multi-point auto-focus that you will not get in manual mode. There are of course the usual modes that any DSLRs get so if you are an experienced photographer you will not be missing the modes on your larger DSLRs. The Intelligent Auto mode though is in a class of its own. In some magical ways, it always works out the best settings for nearly every situation you are in and it leaves your photography effortless most of the time.
You would want to use Intelligent auto mode especially when you tilt your screen 180o for self-portraits. At 15mm the lens is wide enough to capture you and your group of friends (also depends on how long your arm is). If you are taking photo with a group of friends, you would want the multipoint auto-focus available on the Intelligent Auto mode. You would also want to do it quick before your friends gets annoyed; keep it in Intelligent Auto, everything is worked out for you.
Low-light performance is decent enough if you get your settings right, we do not usually shoot in extreme low-light conditions and that is, at most times not very recommended. We did try pushing ISO settings up to 25600 and the camera still takes decent photos with minimal grains. Despite that low-light ISO prowess, we seldom drive the ISO settings to above 3200 though; down to shooting preference we say.
Then there is the video recording on this thing. The larger Canon DSLRs can only record video in movie mode which you select on the programming knob. This Canon EOS M6 has two video modes in actuality; one hybrid shoot mode which optimises the camera for both video and still shoots, and movie mode which optimises the camera for any sort of videos. Unlike the larger cameras the mirrorless EOS M6 has a dedicated video record button which allows you to shoot videos across any of the modes. This allows you the freedom to choose to record in your preferred settings without shifting the programming wheel. It also allows you to record videos at any instant you feel like it or find the opportunity to.
The Canon EOS M6 records videos at up to Full HD 1080p at up to 60fps. The camera comes with OIS too so in theory shooting free-handed is possible. However be mindful while shooting free-handed while you are on the move, there are some visible rolling shutter. Rolling shutter is quite common among mirrorless cameras and DSLR's that are designed for stills rather than videos due to how they are essentially designed to work. The video quality is actually pretty decent though and it is definitely something you can work with. You have the added bonus of shooting in Super 35 format (technically speaking, it is not really Super 35 mode, but it is close enough) with its by default APS-C cropped sensor.
The Matter of The Lens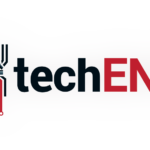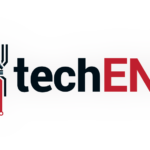 The kit we had was equipped with the EF-M 15-45mm f/3.5-6.3 lens that is proprietary to the EOS M lines of mirrorless cameras. The mount itself is smaller than the regular EF mount that the larger bodied DSLRs are used too. That also means the Canon EOS M6 cannot be fitted with the regular EF mount Canon lenses that are readily available in the market without an adapter (which we do not think exists just yet) and vice versa. The EF-M lens that we had though was perfectly tailored for the machine on hand. It works just as a regular lens would but its built for APS-C sensors. We do think that if there is an adapter, this lens might fit the regular Canon DSLRs with cropped sensors too (we are not too sure about the focal distance between the lens and the sensor though).
In some sense the lens felt a little on the cheap side. It is not something that you might be used to if you already own a few of Canon's EF mount range of lenses. The construction of the lens feels like mostly plastic which, in the case of the Canon EOS M6, makes the package seems a little on the less premium side overall. We do like how we could keep the lens packed neatly into a smaller package for a more compact size to carry around.
The EF-M 15-45mm f/3.5-6.3 is adequate for daily photography and perfect for beginners. It is simple to use and understand (then again it is a plain old regular lens, works just the same as any other). It may not have the rugged feel of a regular EF mount lens but it works just as well at a smaller size. The more compact packaging also means that it is easier for your hands to wrap around the lens. To larger hands though it might feel a little odd. The focus ring feels smooth without much resistance which makes focusing on an object quite effortless and precise. The zoom lens feels just as smooth and easy to operate, even the compact locking mechanism is not hard to figure out and feels completely natural.
Here is where the problem begins though. The kit lens that was provided with the review unit, though adequate for most beginners, is not what you call a very high-end lens. At maximum lens opening of f/3.5 it is not what you call bad. That is only when you are not zoomed into anything at 15mm length. To consider as well f/3.5 is plenty fast enough and good enough to get that pretty Bokeh effect for your portraits. Zoom in though and the opening cuts down up to f/6.3 which also means you have to raise either the ISO or slow down the shutter speed to let in more light. That, at the expense of depth-of-field too. You get more things in focus, yes but that also means you are getting a pretty slow lens for your shot. The short zoom range does not help the glass' case as well (15-45mm; approx. 3x optical zoom). We would prefer the other optional 18-150mm kit lens (it does cost quite a little bit more though).
Of course, as interchangeable lens goes you can fit this camera with whatever lens Canon produces for the EF-M range. However, due to the fact that the EF-M range is very new there are not plenty of choices for the lens as well. In that case when you buy a Canon EOS M6 with whatever kit lens you have; you are stuck with it for a while unless you can get an adapter to the EF mount lenses.
Photo and Video Samples
Why Buy The Canon EOS M6?
The Canon EOS M6, in our humble opinions is a great product. Its high-quality, solid built quality and finish is reason enough to justify its asking price of MYR3,409 (Body Only). It does sound like an expensive toy if you think about it. However the Mirrorless EOS M6 does produce images that can be compared to the regular DLSRs with APS-C sensors as well. That is all done in a much more compact body that is also way lighter to lug around.
Just like any other Canon products the camera is simple to work with. An amateur enthusiast could appreciate that simple workings while getting optimum performance out of the EOS M6 without being concerned with things like ISO and exposure. A more experienced photographer will appreciate the amount of flexibility this compact camera offers. It is packed with features you find on any established DSLR in the market as well.
It is not some entry-level product though. It sits in between the Canon EOS M3 and Canon EOS M5 cameras in terms of price. Its performance though is more comparable to the higher-end EOS M5. It does have a few missing features compared to the EOS M5 though which explains the price difference; for one you do not get a viewfinder (though you could get an attachment).
Despite lacking a few features though the camera still performs like a champ and like a Canon should. The compact body and high performance should be reason enough for you to own one. They are marketing these little puppies as the camera to go for if you are an avid blogger and traveler. In that, they are right to. Selfies are made easy with the 180o tilted 3.0-inch touch sensitive display. It feels premium and would last you for a while. That and the fact that Canon will continue making more and more EF-M lenses as they develop the platform (inevitably) means you are investing for the long run. Suddenly that MYR3,949 (with the specified kit lens) does not seem so expensive after all.
---
Also published on Medium.