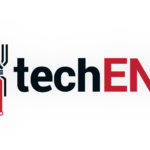 Are you a Malaysian looking to get your hands on an Apple iPad? Well, you're in luck!
Apple has announced that the company will be selling pre-owned certified versions of the iPad with an official warranty stamp in Malaysia. Reports have said that a refurbished iPad section on the Apple's Online Store have been spotted. Sadly though, the image is not linked properly.
A handful of the units according to Apple's Certified Refurbished FAQ, were having technical problems. These issues however, have been fixed under strict Apple quality control. Have no worries if you are looking to buy the gadget as these pre-owned iPads are treated as brand new gadgets and undergo testing, repackaging and gets new serial number.
Hence, you get an Apple iPad with certification and that meets the Apple standards for a cheaper, affordable price. On top of this, you get a one year limited warranty. No date has been announced for when the iPads will be going on sale but we are expecting stock to be very limited.
So if you are interested and always wanted an Apple iPad, make sure you keep your eye on the Apple Online Store!
Source: SoyaCincau