If you look at mobile phones before the Apple iPhone came into the picture, every manufacturer could have sworn that the way to go with new devices is to make them smaller, thinner, and lighter. Make them as compact as possible, just so they do not ruin your jeans and suit lines. Then you get the Apple iPhone and the rest of the smartphone industry flooding the market. Now, it is 'the bigger, the better'.
Compact mobile phones are a thing of the past. Every device out there right now are just large displays too, pretty much. Every other user out there wants those, bigger and higher resolution displays. Of course, everyone wants the whole device to be as much display as possible too; less dead space they say.
When it comes to big displays, there is no bigger name than the Note name. Well, no; we are not talking the Samsung here. We are talking about Xiaomi's Redmi Note series.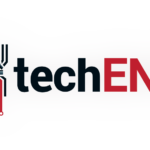 Technically speaking either, the Redmi Note devices do not pack the largest display on a Xiaomi device. There is another device for that. Still, the latest Xiaomi Redmi Note 8 packs a 6.3-inch display while the Pro version brings that up to 6.53-inch. That may not sound that big. Still, big enough to watch a movie with the Full HD+ resolution.
Redmi Note 8
Xiaomi's latest Redmi Note 8 packs a powerful Qualcomm Snapdragon 665, an upgrade from the old Qualcomm Snapdragon 660. You can pair that with up to 4GB of RAM. Storage wise, you get up to 128GB.
This slideshow requires JavaScript.
You would want the storage because of the things that is shooting out of the back. There are four lenses out of the back this time, the main one shoots at 48-Megapixel. Of course there is a wide-angle lens that shoots at 8-Megapixel. The other two lenses are 2-Megapixel lenses. One of them is a macro lens for you to take close-up shots with proper focus. The other is just a depth sensor. That depth sensor gives you nice natural Bokeh though.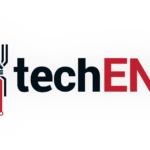 Embedded within the Corning Gorilla Glass 5 case is a big 4,000 mAh battery to keep the Android 9.0 Pie running all day long. They also claim that you can keep the Xiaomi Redmi Note 8 running for two days too with a single charge. If that is not enough, you can get it charged up with 18W fast-charging too via the USB Type-C port.
The Xiaomi Redmi Note 8 is available in Space Black, Neptune Blue, and Moonlight White. The Redmi Note 8 (4GB + 64GB) will be available in Malaysia from 12th October 2019 onward via Xiaomi official stores on Lazada and Shopee. The other specs (3GB + 32GB, 4GB + 128GB) from 18th October 2019 onward. The device will set you back from MYR599 (3GB + 32GB) all the way to MYR 899 (4GB + 128GB). The 4GB + 64GB version is only MYR 100 less than the top spec Redmi Note 8. Trust me, they are cheaper than before.
Redmi Note 8 Pro
Then there is the daddy. Well, the Pro. And yes, it is more powerful, technically.
This slideshow requires JavaScript.
The Xiaomi Redmi Note 8 Pro (quite a mouthful) packs, not a Qualcomm, not a Samsung, not a HiSilicon, a MediaTek System on a Chip (SoC). Yes, a MediaTek, and quite a powerful one at that – bare with us. It is MediaTek's latest Helio G90T SoC and it packs two high performance ARM Cortex-A76 chips for high power application. The other six cores are low power Cortex-A55 chips to keep the battery consumption low.
The powerful, gaming-purpose SoC is paired to a 6GB RAM for smooth all-around performance. You get up to 128GB in storage too, you really want the space thanks to what you will find at the back too. Beneath the Corning Gorilla Glass 5 casing too is a 4,500 mAh battery with 18W fast-charging technology to keep you up and running all-day, every day.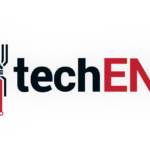 What sets this thing apart is its camera. It is the first time ever we are seeing a 64-Megapixel sensor on a smartphone device. That resolution is something only heard from a DSLR, a medium-format photography DSLR of all things. The power of a full sized camera is now in your smartphone, if you get the Redmi Note 8 Pro that is. The main shooter is paired to an 8-Megapixel ultra wide-angle lens, a 2-Megapixel macro lens, and a 2-Megapixel depth sensor for natural looking Bokeh effect in your portraits.
The Xiaomi Redmi Note 8 Pro is available in Mineral Grey, Pearl White, and Forest Green. The Redmi Note 8 Pro will be available on the 12th October 2018 onward in Xiaomi official stores in Lazada and Shopee. The new 64-Megapixel shooter will set you back from MYR 1,099 (6GB + 64GB) and MYR 1,199 (6GB + 128GB).