Red Hat Opens Access to Amazon Web Services Through OpenShift
When you talk about open source, the first thing you think about is… Android actually. Wait a minute, that did not work. No, not really. But let us get on from there because Android is now a household name in open source software or more specifically, operating system. But Android would not be what it is today without its most basic platform, the Linux OS. The architecture for Android has shifted to a more user-friendly, consumer first sort of standard. It was made simple and was simplified so that everyday users could enjoy open source based platform. The Linux platform though is much more than that. The Linux platform is meant to be a statement to the likes of Microsoft Apple; a sort of 'in your face' thing. The fact that it is open sourced makes it so flexible that any discerning tech lover could tailor the whole system to their preference and need. That is where Red Hat comes in. In fact the first name in open source platforms in the corporate world is Red Hat.
For those of you who are not acquainted with Red Hat the brand is currently the biggest name in corporate open source solutions provider. They offer all sorts of services to enterprises in need of cloud computing and storage, middleware solutions, virtualisation, and all sorts of digital services. All of those services Red Hat provides have a common trait though; they all run on the open source Linux OS. At this point I should point out that there are sceptics towards an open source software solutions for enterprises. It is open sourced, which also means every Tom, Dick, and Harry would have access to the software root codes, API codes, and whatever important developmental codes right? That may be true but that also means there are also coders out there that knows how to tailor security systems and make every Linux OS different for distinctive solutions. The benefit of open source then, as stressed by Red Hat is that there is always more than one solution for any problems.
Red Hat, as a champion in the open source solutions provider obviously wants to make open source based solutions available for everyone. At the same time they want to ensure that their users have as much access as possible to become even more flexible. That is why Red hat have extended their alliance with Amazon Web Services (AWS) through their OpenShift Container Platform. Now, users of the Linux for enterprises champion can access AWS from within the OpenShift platform itself. What that does is allow users from the Red Hat party to freely use Amazon's vast collection of cloud computing solutions. It also allows the Amazon party to have easy access to Red Hats platform to take advantage of the open sourcing benefits. It also opens a bridge for existing users to integrate their own systems even further cutting down processing times and complications. Just like any other Red Hat based services too users can fully customise and configure any sort of accessible AWS services within the OpenShift Container Platform.
This is not something new that Red Hat does though. They have been collaborating with AWS since 2008 to make certain AWS services accessible through Red Hat Enterprise Linux. This new extension will also allow Red hat and Amazon to closely develop both their service offerings to not just match each other in development steps, but also meet the demands of the most demanding clients. This new extension has expanded the flexibility and accessibility for both parties so tremendously that the AWS feels like a part of the Red Hat systems or vice versa. We can be sure though that this is not the last expansion that both Red Hat and Amazon will have.
For now, integrations and general access to the improvements is expected to arrive somewhere in late September (fall 2017, but Malaysia does not experience fall; it is summer everyday here). There are already some enterprises that have access to the update through Red Hat Cloud Access though from what we understand. Press release after the break.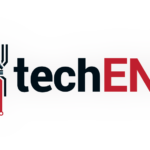 Red Hat and AWS Extend Strategic Alliance to Package Access to AWS Services Within Red Hat OpenShift           

Unique offering will allow customers to deploy AWS services from within Red Hat OpenShift Container Platform both on-premises and in the cloud

Alliance will also bring closer product alignment to enable new AWS services to be available with Red Hat Enterprise Linux faster than ever

KUALA LUMPUR, MALAYSIA – June 19, 2017 – Red Hat, Inc. (NYSE: RHT), the world's leading provider of open source solutions, and Amazon Web Services, Inc. (AWS), an Amazon.com company and the world's leading cloud computing provider (NASDAQ:AMZN), has announced an extended strategic alliance to natively integrate access to AWS services into Red Hat OpenShift Container Platform. Through this unique offering, Red Hat will make AWS services accessible directly within Red Hat OpenShift Container Platform, allowing customers to take advantage of the world's most comprehensive and broadly adopted cloud whether they're using Red Hat OpenShift Container Platform on AWS or in an on-premises environment. Customers will be able to seamlessly configure and deploy a range of AWS services such as Amazon Aurora, Amazon Redshift, Amazon EMR, Amazon Athena, Amazon CloudFront, Amazon Route 53, and Elastic Load Balancing with just a few clicks from directly within the Red Hat OpenShift console. For more information, visit https://www.redhat.com/en/technologies/cloud-computing/openshift.

Since 2008, Red Hat and AWS have collaborated to make it easy to run Red Hat Enterprise Linux on AWS. Tens of thousands of customers across industries run a wide range of mission-critical enterprise applications – such as SAP applications, Oracle databases, analytics applications, and many more – with Red Hat Enterprise Linux on AWS. As enterprises increasingly explore deploying applications inside of containers, they have asked both companies to make it seamless to deploy and manage Red Hat OpenShift-based containers on AWS. With this alliance, AWS and Red Hat will give customers the ability to easily build and extend container-based enterprise applications with Red Hat OpenShift Container Platform using a range of AWS compute, database, analytics, machine learning, networking, mobile, and various application services. This will enable Red Hat OpenShift Container Platform customers to be more agile as they'll be able to use the same application development platform to build on premises or in the cloud. Red Hat and AWS will also work together to provide a single support path backed by both companies, so customers can run their applications in production with confidence.

In addition to providing an easier way for developers to deploy their applications in containers, Red Hat and AWS are working together to more rapidly enable new AWS services with Red Hat Enterprise Linux. By aligning closely on development and release dates, the companies will more quickly deliver AWS innovations to the tens of thousands of customers who have migrated or built new workloads using Red Hat Enterprise Linux on AWS.

AWS and Red Hat will continue to offer the complete suite of Red Hat JBoss Middleware offerings as fully supported services on AWS, allowing customers to run Red Hat JBoss Middleware as containerized application components with the functionality, elasticity, and security customers have come to expect from AWS. To further enhance Red Hat OpenShift Container Platform performance on AWS, the companies will collaborate on development to further strengthen the integration between AWS and Kubernetes, the container orchestration platform that powers Red Hat OpenShift.

"Container adoption is taking off in the enterprise, and this alliance is designed to accelerate that by giving customers access to AWS services directly within Red Hat OpenShift Container Platform," said Jim Whitehurst, president and CEO, Red Hat. "By bringing together the incredible pace of innovation and breadth of functionality that AWS provides with the industry's most comprehensive enterprise-grade container platform, we're enabling customers to bring the combined advantages of these offerings across their hybrid environments with the backing of our joint support."

"Given that Red Hat is the world's leading provider of open source solutions, our enterprise customers have been passionate about seamlessly running Red Hat Enterprise Linux and various other Red Hat solutions on AWS," said Andy Jassy, CEO, AWS. "With AWS's pace of innovation continuing to accelerate, we're excited about deepening our alliance with Red Hat so that customers can enjoy AWS's unmatched functionality as quickly as it comes out, whether they're using Red Hat Enterprise Linux or Red Hat OpenShift Container Platform."

Availability

The general availability of these integrations will be expected this Fall 2017. Red Hat Enterprise Linux is available for AWS via Red Hat Cloud Access or on-demand. Red Hat JBoss Middleware on OpenShift is available today for AWS via Red Hat Cloud Access.
Source: Red Hat