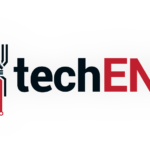 Red hat just appointed a new country manager for Malaysia. With over 20 years of experience in the digital sector, Chew Kai Peng; the new country manager has vast experiences in various processes like IT consulting, software and solution sales, customer relationship management, digital infrastructures, and much more. With the new addition to the Malaysian chapter of Red Hat the organisation aims to aid to the push of the development and adoption of open source solutions in the country.
Red Hat, if you have not heard of them is currently the world's leading provider of open source software solutions. They are also the world's biggest supporter of the Linux operating system and the potential it offers.  If you have not already known, Linux is the most popular open source operating system in the world with the largest support community you can find anywhere. It is absolutely free for users which makes it even better. Red Hat, as Linux's biggest supporter, is naturally their biggest enterprising developer. All their digital services like servers, virtual storage or cloud computing solutions, and infrastructures are built for and powered by Linux.
Red Hat has started operating in Malaysia since 2006. Though not the main drivers of open source adoption in Malaysia, they have been positive on the advancement and adoption of open source systems and solutions. But how would an open source solution benefit us?
Open source, in the digital context basically means that the IT ecosystem is an open platform for various developers of any background to contribute and communicate with each other to make improvements of modifications to a single solution. With open source systems like Linux, corporation get more flexibility, faster rate of innovation, and scalability. If you think that we have not yet been exposed to any open source systems too, do check again with the Android device that you are holding on to, or reading this article with. That is one very good and very successful example of open source. You get a very large number of support from the developer community and you are able to customise the Android OS in anyway you see fit.
That is also why Red Hat chose to work as an open source solutions provider. Of course with open source there will be a question of security. Despite the obvious threats to open source though, the community is also always working on newer security solutions through open source, and at the same time, any security issues are publicised and rectified by communities.
With Chew's extensive experience in the industry, Red Hat is hoping to accelerate the adoption of open source solutions in Malaysia while growing their interests here in the region as well. Of course with this appointment as well Red Hat hopes to play a larger role in the digital transformation in Malaysia. How does that work for you, us; consumers?
Faster developing companies means that we get better things faster. With the digitisation of the economy means also that Malaysia will become a technology hub of South East Asia. That also means that the high-tech sector in Malaysia is thriving and that more high-tech companies are coming into Malaysia. Of course with that you get cheaper gadgets, more updated hardware, and of course more prominent developer support.
Press Release after the break.
Red Hat Appoints New Country Manager for Malaysia

Red Hat executive to help drive overall adoption of open source in the local ecosystem

 

MALAYSIA – 7 February, 2017 – Red Hat, Inc. (NYSE: RHT), the world's leading provider of open source solutions, has appointed Chew Kai Peng as the country manager of Malaysia. Formerly, Chew was the Services sales director for Red Hat in ASEAN. As the country manager, Chew will lead the direction of the team in Malaysia, helping to establish strong ties with enterprise customers and partners in Malaysia, and expand awareness of open source solutions in the country as organizations embrace modern technologies to meet the expectations of an increasingly digital society.

Chew brings more than 20 years of experience in the ICT sector, having held key roles in three multinational companies including Compaq Computer Corporation, Digital Equipment Corporation, and Hewlett-Packard. Over his professional career, he has accumulated strong expertise across numerous areas such as IT consulting, software and solution selling, customer relationship management (CRM), enterprise application services, infrastructure and industry-based solutions, and more.

Since beginning operations in Malaysia in 2006, Red Hat has seen a positive shift in the adoption of open source. Many organizations are undergoing IT and business transformations to better compete in today's digital economy. Open source, which is fundamentally about being part of an ecosystem of IT leaders, advocates, developers, and partners who work together to build the future of IT, open source solutions offer many benefits for modern, digital solutions in terms of flexibility, faster innovation through ecosystem collaboration, and scalability.

 

Supporting Quotes

Damien Wong, vice president and general manager, ASEAN, Red Hat

"Red Hat recognizes the potential of the Asia Pacific region and Malaysia. With Chew's strong expertise within the ICT industry, he will lead the local team and work alongside our customers and partners. In this role, he will focus on the adoption of improved and advanced technologies whilst helping to unlock and accelerate new innovation possibilities in Malaysia."

Chew Kai Peng, country manager, Malaysia, Red Hat

"I appreciate Red Hat's determination to provide the best products and solutions to our customers in the industry. I am excited to work alongside the Malaysian Red Hat team and our local partners to help customers modernize their IT infrastructures whilst enabling an innovative approach which can enable to business success."

Connect with Red Hat

About Red Hat, Inc.

Red Hat is the world's leading provider of open source software solutions, using a community-powered approach to provide reliable and high-performing cloud, Linux, middleware, storage and virtualization technologies. Red Hat also offers award-winning support, training, and consulting services. As a connective hub in a global network of enterprises, partners, and open source communities, Red Hat helps create relevant, innovative technologies that liberate resources for growth and prepare customers for the future of IT. Learn more at http://www.redhat.com.

 

Forward-Looking Statements

Certain statements contained in this press release may constitute "forward-looking statements" within the meaning of the Private Securities Litigation Reform Act of 1995. Forward-looking statements provide current expectations of future events based on certain assumptions and include any statement that does not directly relate to any historical or current fact. Actual results may differ materially from those indicated by such forward-looking statements as a result of various important factors, including: risks related to the ability of the Company to compete effectively; the ability to deliver and stimulate demand for new products and technological innovations on a timely basis; delays or reductions in information technology spending; the integration of acquisitions and the ability to market successfully acquired technologies and products; fluctuations in exchange rates; the effects of industry consolidation; uncertainty and adverse results in litigation and related settlements; the inability to adequately protect Company intellectual property and the potential for infringement or breach of license claims of or relating to third party intellectual property; risks related to data and information security vulnerabilities; the ability to meet financial and operational challenges encountered in our international operations; ineffective management of, and control over, the Company's growth and international operations; and changes in and a dependence on key personnel, as well as other factors contained in our most recent Quarterly Report on Form 10-Q (copies of which may be accessed through the Securities and Exchange Commission's website at http://www.sec.gov), including those found therein under the captions "Risk Factors" and "Management's Discussion and Analysis of Financial Condition and Results of Operations". In addition to these factors, actual future performance, outcomes, and results may differ materially because of more general factors including (without limitation) general industry and market conditions and growth rates, economic and political conditions, governmental and public policy changes and the impact of natural disasters such as earthquakes and floods. The forward-looking statements included in this press release represent the Company's views as of the date of this press release and these views could change. However, while the Company may elect to update these forward-looking statements at some point in the future, the Company specifically disclaims any obligation to do so. These forward-looking statements should not be relied upon as representing the Company's views as of any date subsequent to the date of this press release.