Last month, realme got their brand new flagship series – the realme 5 and 5 Pro in Malaysia. The new devices tantalizes fans with a new Quad camera array at the back and wallet friendly price range. That is not all the Realmy 5 Pro was offering though. It packs a powerful MediaTek processor and a 48-Megapixel main camera to produce high-quality, high-resolution images at a touch. They do look good, review coming up soon!
There comes a time though that you start asking; "is that all you can do"? Turns out, not really; Realme can do even better than that while keeping the cloth of your pockets clean and burn-free. For that, they introduced their brand new aaddition to the Realme 5 family – the overachiever with a Qualcomm Snapdragon 712 System on a Chip (SoC).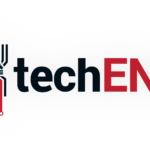 The Qualcomm Snapdragon 712 SoC and 8GB of RAM is important here. Why? Because its new camera array requires it. In this case, instead of settling with a 48-Megapixel camera realme decides to fit a 64-Megapixel main shooter in the new device. They call it the realme XT; yes, XT for 'XT'reme (our own words, not theirs).
The 64-Megapixel sensor found on the realme is not a regular sensor. Developed by the clever guys at Samsung, the GW1 sensor is made to impress with highly detailed, DLSR like photos wherever it is pointed to. Zooming in with 64-Megapixel is not even an issue, there is still enough detail. Who says you need a zoom lens on a smartphone?
The 64-Megapixel main shooter is flanked by an 8-Megapixel ultra-wide angle lens, a 2-Megapixel Macro lens, and a 2-Megapixel portrait lens to fit any kind of photography needs you might have with the realme. The days of carrying a bulky dedicated camera is gone with this one. Selfies? There is a 16-Megapixel front facing camera hiding in the small notch up front.
Thanks to the SoC, the rear camera is now capable of shooting at 4K resolution at 30fps. You can even shoot slow-motion videos at 960fps when you really want to. All that gorgeousness can be viewed via the pretty 6.4-inch Super AMOLED display with a minimal waterdrop notch. Of course this needs a large storage – a 128GB internal storage that can be expanded via a MicroSD slot.
The realme XT is available in two colours – pearl Blue and Pearl White. The new flagships will be available exclusively on Lazada on the 11th November, 2019, Lazada's Singles Day sales festival. Alongside the realme XT is the realme 5 (3GB + 32GB) Crytal Purple, and Crystal Blue edition to be old exclusively on Lazada on Singles Day onward as well. The new realme 5 exclusively on Lazada wills set you back MYR 549. If you get it on Lazada's flash sales on the 11th November you may get your hands on one for MYR 499 only. The realme XT will set you back MYR 1,399. Every purchase of realme XT on the 11th November 2019 is entitled to a free realme bag worth MYR 159.