You may have heard of them, realme. No, they are not a part of Xiaomi, even though the ring in their name suggest that they might be. They are, in fact competitors to each other in the same market space. If you delve deeper into the brand as well you will find that they are rooted with OPPO. They insist that they are not a part of OPPO or in any way a subsidiary of OPPO that is made to cater to the younger and more budget conscious crowd. They promised that they are their own standing, competitive brand that is going to take on the world.
They have gone on to launch two flagships as well before today – the realme 2 and realme 3. Before we go on, we have to address the issue of our spelling of the brand; realme is really how they spell it, no capitals. Back to topic, yes they launched two flagships. Both flagships though are made to cater to the mid-range market at the lowest price possible. Then again, it is a competitive market.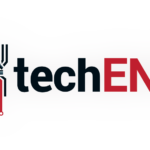 Today they are launching one more flagship for the mid-range market – the brand new realme 3. Unlike the realme 2, the new realme 3 does not pack two glass panels at the front and back, held together by a piece of aluminium frame in the middle. Instead it features a two piece construction, a moulded back that continues to the side of the device to cradle the Corning Gorilla Glass 3 in front. That glass houses a 6.22-inch HD+ (720 by 1,520 pixels) display with a "dewdrop" notch on top of the display. That also means a fuller and larger display real estate compared to the realme 2.
Underneath that display is a MediaTek Helio P60 processor that runs Android 9.0 Pie with Colour OS 6.0. That processor is supported by up to 4GB of RAM for all sorts of multitasking need. It packs up to 64GB of storage too which is more than enough in most cases. The ample space too is to ensure that you can take more photos with the 13-Megapixel main camera paired to a 2-Megapixel secondary camera with f/1.8 aperture for an enhanced low-light performance. That dual-camera set up paired to the powerful MediaTek Helio P60 is capable of shooting at of 90fps at 720p resolution. There is something called the Chroma Boost too on the realme 3. What that does is increase some of the colour's intensity to bring out details that you might not get with any other smartphone camera in its class. There is also something called Nightscape mode to be used when you shoot photos at night. Technically the camera takes multiple photos of a frame and layers them together to get a brighter image with sharper details. The main camera is paired to a 13-Megapixel front-facing camera with Ai beauty mode.
The dual-camera set up on the realme 3 is housed in something they call a unibody designed back. It has been a while since we see this type of design in a smartphone so it does have that little differentiation to it. The unibody design is not just an aluminium back with a matte finish though. The realme 3 still features the glossy gradient design that was though only possible using glass backs.
That continuous frame of a thing also houses the larger 4,230mAh battery that would keep the device running for a whole day. The battery capacity is larger than most smartphones in their class, which also means they should have quite phenomenal battery life. The extended battery life is also thanks to something the call the Content Adaptive Backlight Control (CABC) technology.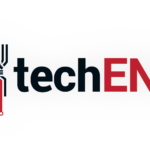 It may not matter to most users, but you would be delighted to know that the realme 3 comes with an unlocked bootloader. For the custom ROM community, this is always a plus. Also, realme's Camera2 API will be available for developers. There will also be some exclusive accessories that you can get for the realme 3 in collaboration with Joee Cheong, Malaysia's local colour water artist.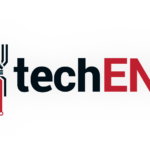 The realme 3 will be available on the 6th April, 2019 via major retailers across Malaysia in two different flavours and three different colour options. The 3GB + 32GB flavour can be yours at MYR599. The 4GB + 64GB version retails at MYR699. Colours available are Classic Black, Dynamic Black, and Radiant Blue. If you plan to get your realme 3, you might want to wait until Lazada's 7th Birthday flash sales to get yours at MYR549 on the 27th March, 2019 from 12.00 a.m. onward (3GB + 32GB). In conjuction of today's launch too realme is announcing the start of realme's Young Talent contest from today until 8th of April. Details of the contest can be found on their site, here.