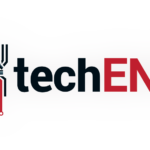 EWallets are a big thing today, especially in Malaysia when every other person is talking about digitization, or going digital. Throw a rock and it will surely land on a person who uses at least one sort of digital wallet. When we say one of a digital wallet, there are plenty in Malaysia.
Today we have one more – say hello to Razer Pay.
Let's start with the app first. It is really an eWallet that you can use to pay for purchases and what not. It is not exclusive to be used to by Razer products in their store. It is universal and works just like any eWallet apps you find out there.
It works just like any other eWallet too right now. It works with QR code technology to make payments in any supporting stores. You either scan someone else's code, or the store scans your QR code. It even allows you to transfer funds among your peers and other users when you need it.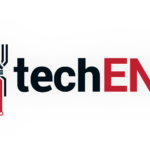 The only small difference here is the app layout and topping up the wallet. The app is easy enough to use with options to purchase other sort of currencies in-app itself. You of course pay using the credits you have in the app. To top-up, you either use online banking, or walk into any 7-eleven and get a top-up code there too.
Did we mention 7-eleven? Yes, we did. The launch today in Malaysia is in collaboration with Berjaya group. That also means that Razer Pay is now available in all Berjaya owned stores. What does Berjaya has? 7-eleven is one of them, Starbucks too. So, yes you can buy your favourite Caramel Machiatto and pay using Razer Pay. Along side these two brands, there are over 6,000 stores nationwide that accepts Razer Pay today onward.
Now, why would Razer do it? To be really honest, we are also wondering the same thing. But the Razer Pay launch however should come as less of a surprise that it actually is. The gaming lifestyle brand has been pushing the forefront of not just gaming.
The Green Snakes have been pushing the mobile front for a while now. The Razer Phone is a testament to the Singaporean outfit's long-term commitment towards the mobile platform. The potential of the mobile platform is tremendous. It is a pool of nearly limitless possibilities. The quality of mobile games (we are talking about a gaming lifestyle company) have been nothing if not improving in style and graphics.
Of course the company has also been pushing towards the currency front. They have been in partnership with MOL points for a while now giving a cross compatibility of Razer zGold Points and MOL points. The brand has also been a strong advocate of online platforms while pushing their own online store as well. At one point, you can even earn zSilver Points while gaming to be used later in Razer's own online store.
With all that they have done, it only makes sense if they start working on their own e-payment solution. Hence, Razer Pay. The encouraging boom of online and mobile payment solutions has done nothing but spur the brand towards that direction as well.
The market, especially Malaysia still has potential larger than most regions if you ask us. The fact that the maturing market in Malaysia is exposed to the endless amount of eWallets too proves that Malaysia is very soon ready for a cashless society. It is happening now. The only question that remains is; who will stay?
The Razer Pay app is now available for free on Google Play Store and App Store. Of course availability depends on region as well. Malaysia is one of the first few countries to receive the Razer Pay treatment outside of Malaysia. Setting up the eWallet is simpler than doing your crossword puzzle too. With every download from now to 1st of September you get a free complimentary MYR10 loaded into the wallet. With Berjaya's collaboration, Razer will donate MYR10 to Tabung Harapan with every first purchase via the app (in any of Berjaya owned stores). They aim to hit MYR5,000,000 by the end of the campaign.
*p.s. using the Razer Pay app in Starbucks will not give you the same benefits as using the Starbucks card or app.
Source: Razer Malaysia
---
Also published on Medium.