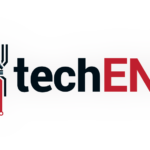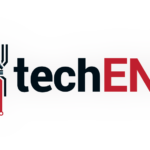 The market is hot for wearable devices nowadays especially with the launch of the Motorola Moto 360 launching anytime soon. Android has also crowded the market earlier with LG's G Watch and Samsung's Gear Live. Apple is soon revealing Apple's iWatch running on iOS. Previous attempts at smartwatches or wearable devices noticeably fall short of the potential it promises as seen from Samsung's early attempts in the Samsung Galaxy Gear, Galaxy Gear 2, and Galaxy GearFit. As we have seen in the likes of LG G3, and Samsung Gear Live even running on Android's greatest and latest Android L, they fell short. Still there are plenty of potential that are yet to be discovered in the market yet so far. The Motorola Moto 360 runs on the same software that Samsung'g and LG's offerings does and so there is already some sort of idea how it would work. The Apple iWatch on the other hand, is pretty much unknown and there is quite a hype around this item. There is a possibility of a new player in the wearable devices field though, and it is an unexpected one; Razer.
Razer is a company well known to the most hardcore gamers in the computer peripherals industry. In fact Razer is still currently king of gaming computer hardware. Their product range includes gaming mouse, gaming keyboard, gaming mouse mat, gaming keypad, and most recently gaming headphone. As the product range suggests they cater to the video gaming industry and only appeal to gamers. As with any other great companies it seems that Razer wants to expand its business portfolio by entering the wearable devices market, except this time they may or may not be targeting gamers.
Welcome to the Razer Nabu. Razer Nabu is built, it seems to integrate the smartwatch and fitness tracking device, so it is pretty much like the Samsung Galaxy GearFit. However Razer said that they would add more functions and develop the products to allow users to use it to different tasks and even multitask with this single device. Apparently Razer also have collaborated with WeChat in developing the Razer Nabu and therefore the device will come with WeChat notification out of the box. The party piece in that however is not just the usual boring notifications that usual smartwatches will display. Instead the Razer Nabu's WeChat will be able to add friends just by shaking the hands of the person you meet or by high-fiving the person, provided they wear the device as well.
The notifications like call logs, messages, WeChat messages, emails, etc. will be displayed on a 128 x 32 pixel OLED screen, pretty small if you ask me. It will be fitted with an accelerometer sensor to track movements, a vibration motor that could be  for alarm purposes, and of all things an altimeter to probably track your altitude, we are assuming that this is catered for people who hikes plenty or do mountain biking. It is fitted with Bluetooth 4.0 that is always on to detect WeChat friends nearby and also to trade information. It is quoted a battery life of 5-7 days although there are no information regarding the size of the battery. The device will support both iOS and Android when it is launched later this year. It will come with a bunch of colour selections too. The best part about it is that it will set you back less than $100 (RM320).
Razer made plenty of promises with the Razer Nabu and it does show some promise especially coming with the supposed price tag. The WeChat tricks on the device also seem to be an interesting one. The only question now definitely who would want to use this device?
Sources: Razer, Techno Buffalo, Android Central