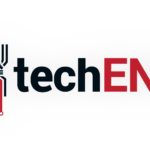 Android Wear, Samsung's Tizen and the Apple watch are responsible for bringing wearables to the forefront and mainstream of technology. However, while we saw a rise in wearable technology, there was one issue which remained unaddressed by many manufacturers – a suitable processor. The only manufacturers to address the need for new optimised silicon were Apple and Samsung with the S1 and Exynos 3250 respectively.
Qualcomm, arguably the largest mobile silicon manufacturer now, has decided that it's finally time to enter the arena. The American chip manufacturer has announced its first offering for wearables – the Snapdragon Wear 2100. The Snapdragon Wear 2100 is optimised for the demands of a wearable device which include an always on connection with optimisations ensuring longer battery life. Perhaps most importantly, the size of the chip is 30% smaller than the Snapdragon 400 used in most of the wearables now.
The chip supports two optimisations – tethered, which uses Bluetooth and Wi-Fi, and connected. The latter is optimised for people who want to have all their connectivity on their wrist  (remember the Samsung Gear S?) with LTE connectivity built in. Qualcomm touts that the processor is optimised so that the device can support music streaming, answering calls, messaging and much more on top of WiFi and Bluetooth connectivity.
The Snapdragon Wear 2100 is optimised for ultra low power consumption. Using up to 25% less power than current generation processors. This is achieved with an optimised ultra-low p0wer sensor hub which utilises richer, more accurate sensors through more intricate algorithms.
Qualcomm claims that the Snapdragon Wear 2100 will take the silicon manufacturer and its partners to the next level in wearables. Giving its partners the flexibility for design as well as a head start in the designing process through its ODM (original design manufacturer) designs. The silicon manufacturer sees applications for the processor not just in the smartwatch arena but also in fitness trackers, headsets and trackers for the elderly and children.
Devices are expected to hit commercial shelves by the second half of the year. One of the first partners to be announcing a wearable with the Snapdragon wear 2100 is LG with a new array of smartwatches planned for this year.
We expect that we may see some lower end devices which will be sporting the Qualcomm Wear 2100 as the processor is not just optimised for Android Wear but also for Android.