Having two separate modules for Wi-Fi antenna and the processing chip will be a thing of the past soon. Qualcomm recently made a acquisition of Wilocity, a small start up manufacturer specialising in Wi-Fi chips. So how does that relate to a single processing chip with Wi-Fi integrated in it? Both things are made differently with separate functions of their own. But the more eagle-eyed readers would have noticed that I used the word 'chips' to describe the Wi-Fi antenna made by Wilocity. So Qualcomm will integrate that chip with the processing chip, simple. But it still doesn't add up. Qualcomm and other processing chip manufacturers could have done that years ago, expecially Qualcomm where mobility is at an utmost importance in their industry. So what gives? What's the difference?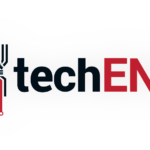 Wilocity though is not just any antenna manufacturer. They developed their own unique WiGig technology from the ground up. What does it do? It basically support multi-gigabit per second internet speeds at 60GHz. It transmits at an older 802.11ad protocol instead of the newer 802.11ac protocol which will transmit at 5GHz. That is so far the only thing that is wrong with it. Using the older network protocol and transmitting at such frequency means that the signal  is easily jammed by today's standards.
Qualcomm, upon announcing their latest purchase though have stated that they would be delivering their new Snapdragon 810 chips with a tri-band chip containing three network protocols instead of the usual one. It will include both the 802.11ad and 802.11ac transmitting at both 60GHz and 5GHz. It will also include an even older but more common 802.11 b/g/n protocol transmitting at 2.4GHz. This move will effectively eliminate the drawbacks of the WiGig technology.
Wilocity actually have demoed this particular technology not too long ago. The WiGig was seen to reach the speed of 4.6Gbps at the time but it was reported that the technology could support speeds up to 7Gbps. But do not expect their first ever WiGig enabled Snapdragon 810 to support 7Gbps though, they only support up to 4.6Gbps just like the demo. Do not despair though there will be faster chips in the future.
Now Qualcomm was actually an investor in the Wilocity start up earlier on and was supporting the development of the WiGig technology. Despite that they did not disclose the amount they have used to acquire Wilocity wholly. As we have seen though Qualcomm gets full command of the technology through the acquisition and we are expecting the technology to reach a lot more devices in the very near future. Boy are we excited.
Sources: ARS Technica