Psoriasis is an autoimmune disease that affects approximately 125 million people worldwide. Over 12,000 of these cases being reported in Malaysia alone. The condition is characterised by red, inflamed patches covered in thick silvery scales; dry, cracked skin and thickened, pitted or ridged nails. There are many different presentations of the disease but what remains constant is that the condition can rapidly affect a patient's quality of life and some are permanently scarred by it. The disease can rapidly progress to present in painful complication such as Psoriatic Arthirtis. However, being diagnosed with psoriasis isn't a death sentence, there are many different treatments for the condition which has resulted in patients, not only recovering, but leading normal lives.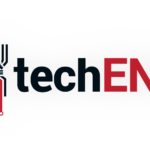 So… the big question is, why would a tech website such as techENT be talking about a dermatological disease? Well, that's because one of the companies behind some of the biologics used to treat the condition, Novartis, has come up with an app to help patients manage the disease and stay on top of their treatment. Their new app called "Let's Be Clear" brings patients and doctors together on a platform which allows doctors to monitor their patients and keep updated with their response and compliance to the treatment.
The "Let's Be Clear" app comes with key features which will hopefully allow patients to be more compliant to treatment while giving doctors access to up to date information. The mainstay of the app is the calendar feature which allows patients to journal and track disease progression. In addition, patients are also able to set reminders and also schedule their doctor's appointments using this feature. The app also comes with a QR code scanner which allows patients to scan the QR code on the box of their injections to keep track of their doses and treatment compliance. Also included is a guide to administering medications.
This slideshow requires JavaScript.
Using the app, Psoriasis patients are also able to get monthly or quarterly assessments based on their journals and symptoms. Of course, since the app is focused on compliance, there is also a rewards section where patients who comply with their treatment will be able to redeem rewards. Doctors are also able to get access to the patients reports and journals to better monitor the progression of their patient's condition.
The app is now available for download on the Google Play and Apple App Stores.