Project Loon is currently being developed by Google X and could very well be one of Google's most ambitious projects. Project Loon was created with the aim of providing Internet access to people who reside in relatively rural or remote areas. Officially launched in 2013 – the ambitious project involves the use of high-altitude balloons placed in the stratosphere creating an aerial wireless network to service underserved areas below with up to 4G-LTE speeds.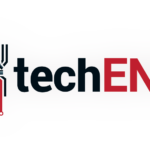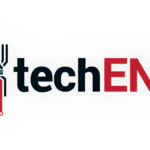 Google has big plans for this revolutionary project and they have been making the necessary preparations. In 2014, Google bought Skybox for $500 million so that it could improve its maps, Internet access and disaster relief. Earlier in the same year, they also purchased Titan Aerospace, the US aerospace company that develop and manufacture drones. With all these extensive preparations in place, it is no doubt that Google plans for quality, sustainability and reliability to be ensured once the Project Loon balloons are launched.
What started out as a small pilot experiment in New Zealand in 2013, has now gone on to expand to many other countries across the world, providing wireless networks to millions of unconnected people through partnerships with local telecoms. Project Loon has big dreams; it recently launched its high-altitude balloons above Sri Lanka, and preparations are being made for a pilot project in Indonesia. Deciding on Indonesia was a bold move on Google's part nevertheless it is a smart one. In a country with over 17,000 islands, 2 in 3 Indonesians are not connected to the internet. The extensive technology provided in Project Loon — together with partnerships with local telecoms XL Axiata, Indosat and Telkomsel — has the potential to provide internet infrastructure to another 100 million Indonesians.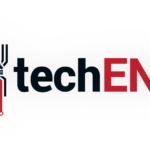 Now, Google's ambitious Project Loon is expanding once again and this time it's to India, an impressively large country that is home to an estimated 1.32 billion people.
The Indian government has been cited as being "very supportive" of Project Loon as more than half of its population are not connected to the Internet. Despite many attempts by the Indian government to set up network systems in its rural areas, they have had limited success due to the sheer vastness of India. The Indian government is hopeful that Google's Project Loon will be the answer it's been looking for.
If Project Loon's pilot experiments succeed in India and Indonesia, it could potentially improve internet connections in Malaysia and increase broadband penetration rates. In the 2015 State of the Internet (SOTI) report, Malaysia's average internet speed was an estimated 5 Mbps, ranking behind Sri Lanka and Thailand. Also, the percentage of Malaysians who have access to internet speeds above 10 Mbps is relatively low at only 4.5%. Bringing Project Loon's technology over to Malaysia could help improve average internet speeds and even successfully provide internet access to people living in rural and remote areas of the country.
The future is bright for Project Loon. It has been well received thus far, despite some minor concerns over the ISM bands that the technology uses. Not only does it have the ability to bring Internet connection to rural and remote areas, it can even aid in disaster relief, bringing people back online after major disasters. Should it be sustainable and reliable in the longer term, Project Loon could connect the world like never before.
This article was contributed by the online cashback site, ShopBack Malaysia.