You and I; the general consumers know that Epson make really good home and office printers. They do go beyond that though; they make purpose built printers that caters to specific industries. One of them is the industrial world of CAD designs and engineering designs. Yes, that explains the Epson sponsorship in the Mercedes AMG Formula 1 team.
Formula 1 is considered the pinnacle of motorsport. It is the fastest motorsport available to people now and it just gets more competitive every year. The engineering undertaking of Formula 1 is huge too. They have to keep innovating every step of the way and around the ever so tight regulations that is meant to restrict engineers and slow down the cars.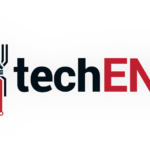 The big engineering requirements of Formula 1 requires a very reliable and, not to mention, quick solution when it comes to reproduction of the CAD designed models for a quick turnaround time where it matters. So Epson provides for all the printing. Of course the Mercedes AMG Formula 1 team gets super high-end stuff that most of us mere mortals cannot imagine to afford or put in our homes. A small engineering firm cannot even make sense in obtaining these printers.
So now we are at a conundrum, a dilemma of some sorts. What if you, as a small, rapidly growing engineering design company need a budget printing option that prints as fast as a proper high-end printer but need it at half the cost? Well, Epson has the solution.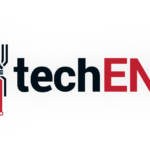 They call it the new SureColor T-series printers and they are labelled as Low-to-Mid Range CAD Plotters. By the name itself you can tell that it is made for professionals. It is even made with maximising space use in mind while catering to differing needs in the industry.
They launch four models for the Malaysian market today; the Epson SureColor SC-T3130, SC-T3430, SC-T5130, and SC-T5430. Of course, they differ in sizes and performance. They are also some of the smallest purpose built printers in the industry.
Despite being a low-mid range products for the industry the printers are still feature packed. For one they are loaded with Epson's PrecisionCore MicroTFP printhead and Nozzle Verification technology for the perfect print every time. All of them are marketed as wireless printers with Wi-Fi direct capabilities. You can control these printers via the 4.3-inch LCD touchscreen display too. The UltraChrome XD2 ink developed for these SureColor printers too are ultra-durable while maintaining great colours.
Both the SC-T5430 (36-inch) and SC-T4340 (24-inch) printers can print A1 prints within 25 seconds (22 seconds for SC-T5430). The SCT5130 and SC-T3130 series prints slightly slower but not by that much as well. The lower-end two printers prints A1 papers within 34 seconds (31 seconds for SC-T5130). The SC-T3130 is also small enough that you can fit one on the desk without using a stand (SC-T3130N).
The Epson SureColor T-series CAD plotter will be available now onward. It is not like any printer that you can just get from the stores though so you really do have to contact Epson if you need one or a few. You need to contact them for the prices as well since you are really not just buying a printer – you are buying an Epson experience with this one.
---
Also published on Medium.