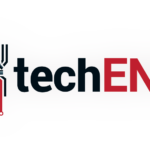 OnePlus announced that their brand new smartphone line, OnePlus X will be available online exclusively at http://www.lazada.com.my/oneplus-x/ from today. This announcement coincides with Lazada's month-long Online Revolution, the biggest sale of the year by Southeast Asia's number one online shopping and selling destination, which includes a week-long sale focused on tech products from 26th November to 3rd December.
Featuring a compact 5" display and a new range of premium build materials, the OnePlus X, available in Onyx black glass, showcases an elevated level of craftsmanship and power for OnePlus. "Today's smartphone user strives to find the perfect balance of style and performance. The OnePlus X is a design ­centric device ­ chic and powerful enough to fit any lifestyle," said OnePlus CEO Pete Lau.
"We are proud to have OnePlus onboard, and are happy to offer its latest product OnePlus X exclusively to our customers here. The smartphone brand has gained many fans with its products' quality, and this latest model is set to be one of the highlights of Lazada's Online Revolution. This year's Online Revolution promises to be the most exciting shopping month of 2015 in Southeast Asia, with flash sales, best deals and exclusive promotions from an assortment of almost 10 million in over 13 categories," said Hans-Peter Ressel, Chief Executive Officer of Lazada Malaysia
The OnePlus X Onyx will be available on pre-order basis at RM1288 with the first 300 customers purchasing to get RM25 off.
Precision Artwork in Your Hand
The OnePlus X is a work of art. The OnePlus X Onyx is fashioned from black glass on a metal bezel, giving the phone a premium feel in your hand. Every glass backplate is cut to size and polished repeatedly until it achieves a smooth, glossy, mirror-like finish. Slightly rounded edges give the phone a fluid and seamless feel, and at just 4.86 oz, it is the lightest and slimmest OnePlus device to date.
A brushed anodized metal frame etched with 17 elegant microcuts surrounds the OnePlus X. A convenient Alert Slider for easy notification adjustments adorns the left side of the device, with the power button and volume rocker located on the right. Intuitively placed buttons combined with subtle curves and ergonomic lines make the OnePlus X easy and natural to use with one hand.
Capture Your World Faster than Ever
The OnePlus X has a 13MP rear camera combined with f/2.2 aperture, perfect for documenting your unique everyday experiences. Optimized white balance and saturation maintain the integrity of the colors of your photos, and a lightning-­fast 0.2 -second autofocus with phase detection autofocus (PDAF) ­– our fastest camera yet ­­ means you won't miss a moment. Shoot in Auto, HDR or Clear Image to perfect your image, or switch to the 8MP front­-facing camera with supported Beauty Mode to capture a flawless selfie.
Beauty That's More than Skin-­deep
Combining the Snapdragon 801 processor with Adreno 330 GPU and 3GB of RAM, the OnePlus X is as powerful as it is stylish. The 5" 1080p Active Matrix OLED screen is responsive and incredibly bright in direct sunlight, and the 441 PPI resolution keeps the screen sharp without draining your battery.
Notably, the OnePlus X supports two nano SIMs for more network choices and added convenience for people on the go. Even better, one card slot provides optional expandable storage with your own microSD card, allowing a maximum capacity up to 128GB.
Personalize Your Experience
OxygenOS, a custom operating system developed by OnePlus, brings a range of unique features and elements to the OnePlus X.
The AMOLED screen, never before seen in a OnePlus device, allows for an ambient display that will wake in duochrome mode to alert you to new notifications. A proximity sensor, enabled by each individual user, also wakes the screen whenever the OnePlus X is brought out of a pocket or bag.
Along with OxygenOS features such as on­screen gestures, an enhanced file manager and custom quick settings, the OnePlus X also brings FM radio to your smartphone. Broadcast your favorite local stations directly from your phone without having to connect to Wi­Fi or consume data with the new OnePlus Radio.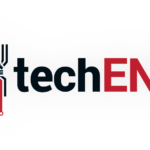 ABOUT LAZADA GROUP
Lazada Group operates Lazada, Southeast Asia's number one online shopping and selling destination, with presence in Indonesia (www.lazada.co.id), Malaysia (www.lazada.com.my), the Philippines (www.lazada.com.ph), Singapore (www.lazada.sg), Thailand (www.lazada.co.th) and Vietnam (www.lazada.vn).
Launched in March 2012, Lazada Group has grown rapidly to 6,000 FTEs. The company has an online footprint of 5 million daily visits to its sites and mobile apps, and the largest Facebook following in Southeast Asia with more than 13 million fans.
Lazada is pioneering eCommerce in the region by providing customers with an effortless shopping experience with multiple payment methods including cash-on-delivery, extensive customer care and free returns. Lazada features a wide product offering in categories ranging from consumer electronics to household goods, toys, fashion and sports equipment.
Lazada offers brands and merchants a marketplace solution with simple and direct access to about 550 million consumers in six countries through one retail channel.
Lazada Group also operates Lazada Services, a provider of logistics services, and helloPay, an easy-to-use online payment platform that provides consumers with a secure way of shopping online.
ABOUT ONEPLUS
OnePlus is a global startup challenging conventional concepts of technology. Created around the "Never Settle" mantra, OnePlus creates exquisitely designed devices with premium build quality and high performance hardware. OnePlus thrives on cultivating strong bonds and growing together with its community of users and fans. For more information, please visit oneplus.net.