The one travel companion we can't live without is our smartphone. Gone are the days when we're lugging around a DSLR just for pictures. It's become increasingly more important that we have a camera which can perform on the go and capture all those important, once in a lifetime moments.
The Galaxy Note9 may just have one of the best performing smartphone cameras out there right now. The Galaxy Note9 comes with a dual 12-megapixel sensor which is versatile and is able to perform even under low light conditions. The dual aperture sensor allows the camera to adapt to low light conditions better than other cameras. In addition, the configuration allows you to take crisp pictures with near perfect background blur (bokeh).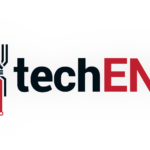 Why is variable aperture important? Well, you don't have forever when you go traveling to get that perfect shot. With the Galaxy Note9's dual aperture, the camera is able to better adapt low-light situations. The lens opening allowing light to enter the sensor, better known as the camera aperture, determines the amount of light that can be caught in different lighting conditions. Typically, a smartphone camera has a fixed aperture. Put simply, this means that no matter the lighting conditions, the opening is stagnant. This affects the amount of detail you'll be able to capture in your picture. For better detail, especially in low light conditions, you'll need a larger opening to allow more light into the sensor. That's exactly what the dual aperture function of the Galaxy Note9 does. It allows more light in low-light conditions, giving more detail to the picture. In situations where there is too much light, a smaller aperture is used to prevent too much light which can lead to over exposed pictures.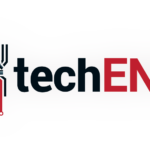 That isn't the only reason why you'll love the Note9's camera as your travel companion. The Galaxy Note9 has one of Samsung's most intelligent cameras yet! The built-in artificial intelligence automatically optimises the camera settings to give you the best picture quality you can get. This intelligent mode, called the Scene Optimizer, intelligently scans your pictures and identifies the subject and intelligently adjusts and optimises to fit your shot. For example, if you are taking a shot of a sunrise, the camera will automatically adjust the exposure to make sure you get the best detail, enable High Dynamic Range (HDR) for colours that pop and reduce the exposure to make sure your pictures aren't blown out. If you are capturing food, the camera will automatically blur the surrounding to focus on the food and enable HDR to make sure the food your photographing pops.
Perhaps the most irritating thing that could happen would be when you have that perfect group shot but you're having too much fun that you forget to stabilize. While the camera in the Note9 has optical image stabilisation (OIS), sometimes it isn't enough to capture that epic party moment. With the Galaxy Note9's built-in flaw detection technology, the camera is able to detect the blurring from your sudden movement and it will prompt you to take another shot. It also does this when it detects that someone in your picture is blinking! Imagine that! A picture where everyone is looking at the camera and everyone's eyes are open! It's nearly unheard of.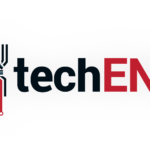 The front camera isn't forgotten in the Galaxy Note9. In fact, it's gained a valuable feature thanks to the new and improved S-Pen. With the Bluetooth low energy built into the new S-pen, you'll be able to use it as a remote shutter. This means that you'll be able to prop your phone up on a table or stand and just click the S-Pen button to capture that wefie to round up your holidays!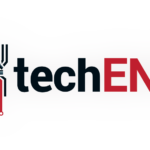 When you're out on vacation, the last thing you want to worry about is having difficulty capturing those fleeting memories. What's more convenient that having a smartphone with a camera you can rely on? Samsung's attention to detail when it comes to outfitting the Galaxy Note9's camera makes the phone a top contender when it comes to a well-rounded travel companion. With all these intelligent features built-in, it's really hard not to look at it as the go to device for travel. Of course, it's still no replacement for a great DSLR, but when you're travelling light, convenience is a factor. I mean, what could be more convenient than just taking your phone out of your pocket and double pressing the power button to get the camera app started. From there it's a simple point and shoot to get your perfect shot.
---
Also published on Medium.