*DISCLAIMER: This is a paid advertorial by Samsung Malaysia Electronics Sdn. Bhd. It does not reflect the opinions or views of the techENT editorial board or writers. *
Since the day of the first camera is introduced, photographs are used to tell stories. The demand has even gone from that super heavy, slow, difficult-to-use camera to something now you can carry anywhere in the world and still shoot without a tripod. The point-and-shoot compact cameras are all about that too; quickly deploy and shoot whatever you see fit.
The point-and-shoot cameras have become so good these days that plenty of everyday users do not even need to rely on a big, heavy DSLR to get their perfect shot. Not like they use it to make a living anyway. Then came the smartphones.
The problem with smartphones is that the camera quality and speed relies a lot on the camera software that came with the smartphone. So the best part of a smartphone camera can be its biggest pain- point. Why? Most of the time, the camera app on a smartphone either crashes for no reason, or is too slow to deploy so you tend to miss the best moments. Believe us, we have missed more than one perfect moment. In short, the camera on a smartphone is usually quite unreliable.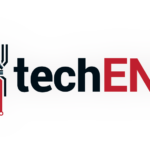 So most of the time, when you want a perfect camera you can use for travels you still go back to the camera shop to buy a point-and-shoot compact camera. What if we now tell you that you do not have to do that. You can now buy a smartphone that has a reliable camera anywhere, anytime; perfect for any situation.
"In which world does a smartphone camera replace a point-and-shoot?" I hear you ask. In this world, and with a Samsung Galaxy Note9. Quite obvious from the title, no?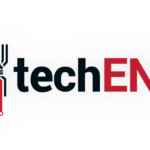 What the Samsung Galaxy Note9 has is two cameras that shoots at 12-Megapixel each. What that does for you is ensure that your photos are super clear and super detailed at anytime, any conditions, and anywhere. The single 12-Megapixel camera's photos are quite amazing. The issue from 12-Megapixel is that the details might be a little lacking. On the Samsung Galaxy Note9 you get another one of those 12-Megapixel sensor that adds even more details on your photos if you do not use its Bokeh features (which looks super natural too, if we might add). The dual aperture that the main camera has too ensures that your photos are not overexposed in the bright daylight, or underexposed with low-light under the night skies.
The secondary camera also acts as a 2x zoom lens. So zooming on the Samsung Galaxy Note9 means that you still get a crisp, 12-Megapixel photo when you zoom into your subject. You get none of that digital zoom noise here in this case.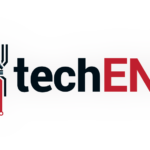 The only issue is that when you get 2x zoom on the camera app, the images tend to be a bit more blur because the camera is now more sensitive to your hand movements or shakiness. So to take a photo with that kind of zoom factor, you need to be really steady. That, or just make sure the camera has Optical Image Stabiliser (OIS). Oh, wait; the Samsung Galaxy Note 9 has that on both their cameras. You can now say goodbye to blurry shaky photos; at long last.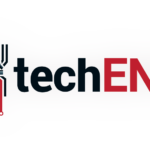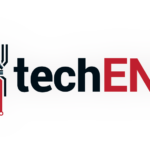 The conclusion here is; buy the Samsung Galaxy Note9 to replace your outdated point-and-shoot camera. Why? Because the Samsung Galaxy Note9 can be deployed with a double click of the power button; that is no time at all. Its two 12-Megapixels makes super clear, crisp, and great looking photos. Both of the cameras even has OIS so taking photos in a hurry or while you are on the move is easy enough, no more taking your time to steady yourself for a photo.
*DISCLAIMER: This is a paid advertorial by Samsung Malaysia Electronics Sdn. Bhd. It does not reflect the opinions or views of the techENT editorial board or writers. *
---
Also published on Medium.