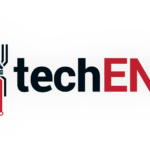 Philips opened its first ever experience center in Malaysia recently. Why you ask? It is a showcase of what Philips can do for consumers either at home, or workplace. The Home Lighting Lounge and Professional Lighting Experience Center as they call it shows Philips' various offerings of smart lighting solutions for any sort of environment from your kitchen to the streets in front of your home. Of course, they wanted to show off the new Philips Hue technology to consumers; though the launch of the Hue cannot be confirmed yet.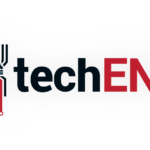 The Professional Lighting Experience Centre is located at the 8th floor of the Menara Axis, Petaling Jaya. It doubles as their office too so potential clients can actually experience the smart lighting themselves in a real office environment. They have a separate section as well for other sort of smart lighting solution for outdoor and indoor use. Some of the more interesting examples of Philips' smart lighting solution are things like LED street lamps, warehouse lighting solutions, facade lighting, and stadium lighting. All of which can be controlled through Philips' proprietary software over Wi-Fi, GSM, Zigbee, and Power-over-Ethernet; in other words IoT solutions. Philips mentioned also all these programming may help with reducing power consumption taken up by the lighting requirements of a certain building. The office space is fitted with LED bulbs which could change colours based on mood and requirements too. You can even get the lights to dance to your music if you so will.
The Home Lighting Lounge is located at the ground floor of the same building. It is meant to give consumers the feel and taste of lighting at home instead of the more formal conditions of an office. The one thing that may fascinate potential customer walking into the Home Lighting Lounge is the amount of lighting solutions that Philips offer and their versatility. In the Lounge you will find all sorts of decorative yet functional LED solutions that are separated into five sort of environment. Depending on what you like and where you would like to go with your home decoration, Philips set up modern, contemporary, classic, expressive, and functional environments for your viewing pleasure. The five sections also may help you decide on the best sort of decoration you might want in your home.
Beyond that, also in the Home Lighting Lounge Philips showed off their new Piano collection for homes. The instrument inspired lighting decoration is said to emphasise on its simplicity. Philips also hopes to change the way consumers interact with lighting fixtures with the new Piano collection. Of course, with the modular design of the Piano collection of lighting, users can arrange and shape their fixtures in any way they please. Also users can control and adjust light effects through a remote control.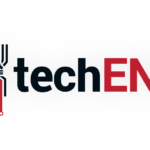 The Philips Professional Lighting Experience Centre will only be open for visitations by appointments, so do call ahead or email to make an appointment. The Philips Home Lighting Lounge though is open to public from Monday to Saturday. Opening times for Mondays to Fridays are 11.00 a.m. to 7.00 p.m. On Saturdays the Lounge opens from 11.00 a.m. until 2.00 p.m. only. Keep in mind that the Lounge is closed on Sundays and Public Holidays. Photos and press release after the break.
Philips Home Lighting Lounge and first-of-its-kind Philips Professional Lighting Experience Centre open in Malaysia

Connected, smart lighting innovations to unlock new value and experiences for consumers and businesses

 

Petaling Jaya, Malaysia – Philips Lighting (Euronext Amsterdam ticker: LIGHT), a global leader in lighting, launched the Philips Professional Lighting Experience Centre and Philips Home Lighting Lounge today, as it continues its focus on demonstrating possibilities and impact of latest innovations in connected LED lighting systems.  Taking light beyond illumination, installations at both facilities will offer visitors new intuitive and customized lighting experiences for various applications in different environments.

"As the global leader for lighting, we want to unlock new values of digital lighting here in Malaysia" said Alok Ghose, Managing Director for Lighting, Philips Malaysia.  "Understanding how lighting affects people, it is our desire that the connected and intelligent lighting systems showcased will inspire more ideas, interactivity and novel experiences, and further improve the lives and well-being of all Malaysians," he explained.

 

Philips Professional Lighting Experience Centre

Located on the 8th floor of Menara Axis in Petaling Jaya, the Professional Lighting Experience Centre (PLEC), a first-of-its kind in the country, showcases the latest and breakthrough smart, connected LED solutions across various segments.  Understanding the varied demands of different industries, the systems were developed to address the illumination needs of the commercial and urban spaces, as well as enhance productivity, navigation, efficiency and safety, and system management.

Philips Professional Lighting Experience Center uses technically advanced LED luminaries and wireless control systems which are connected via Wi-Fi, GSM, Zigbee and Power-over-Ethernet, all of which to facilitate "Internet of Things" (IoT) using light points.  Demonstrating an efficient ecosystem that is programmable and interactive, is the Philips Lighting office which hails as Malaysia's first Smart office.  Equipped with luminaires that come with built-in sensing, programming and dynamic control modules, this office has smart digital lighting systems for their lobby, meeting and office rooms, work spaces and even the cafeteria.  The PLEC also features connected lighting solutions for various environments that include retail and fashion, hypermarket and malls, carparks, stadiums, street lighting and warehousing, all of which demonstrate how the right lighting at the right moment can help to redefine commercial and urban spaces.

 

Philips Home Lighting Lounge

On the ground floor of Menara Axis in Petaling Jaya, The Philips Home Lighting Lounge showcases the variety and versatility of Philips Lighting.  Light beyond illumination comes alive with decorative LED solutions for the home, as applications of the lifestyle products and systems go beyond functionality.  Designed in a home setting including outdoors, visitors to the Philips Home Lighting Lounge would be able to experience meaningful innovations for personal living spaces, where intelligent yet aesthetic lighting can help home users achieve a harmonious ambiance and make a statement in an eco-friendly manner.

Designed with five distinct home décor styles: modern, contemporary, classic, expressive and functional, the Philips Home Lighting Lounge will provide customers inspirational physical and emotional experiences, and new ideas to improve their homes in unique ways.  Philips Lighting also provides on-site consultation and home lighting design services to the visitors.  From the initial conceptualisation to product selection guidance and installer recommendation, these services will offer consumers extra confidence to choose the most appropriate lighting systems.

 

Philips Piano collection for home lighting

Highlight of the Philips Lighting's decorative range, the Philips Piano collection, is its latest innovation that changes the way consumers interact with lighting fixtures.  Inspired by the instrument, this collection signifies a minimalist expression of creative elegance, as its modular design allows consumers the freedom to personalize their own luminaire.  On top of that, they are able to adjust the light effect of the luminaire through a remote control, thus making perfect lighting only a fingertip away.

"The Philips Professional Lighting Experience Centre and Philips Home Lighting Lounge will provide savvy Malaysians more insights and a greater appreciation for smart, sustainable and connected LED lighting possibilities" Alok said.  "We were recently conferred the Best Choice Award for Consumer Lighting Solutions at the BrandLaureate Awards 2016, which is a testament that Malaysians recognise that light truly goes beyond illumination and appreciate our efforts in this direction.  We will continue to bring to them new lighting value and experiences for commercial, urban as well as home living spaces," he added.

 

Opening times:

Philips Professional Lighting Experience Center

8th Floor, Menara Axis, Petaling Jaya

Visitation by appointment.

For more information, please contact:

Arsalan                 Tel:  012 – 256 9672           E-mail:  [email protected]

Andrew Ng         Tel:  012 – 5058335            E-mail:  [email protected]

 

Philips Home Lighting Lounge

Ground Floor, Menara Axis, Petaling Jaya

Open to public, Monday to Friday            :  11am to 7pm

Saturday                               :  11am to 2pm

Sunday & Public Holidays:  Closed

Tel:  03 – 7965 7612
Source: Philips Malaysia