P&G Malaysia Enhances Digital Customer Experience with LINE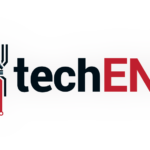 LINE, as many of you know is one of the alternative messaging or messenger app that has grown to be quite popular over the years. Originating from Japan, the quirky messenger app that features plenty of custom stickers and emoji have been used globally since the early 2000s. It is no wonder then that Fast Moving Consumer Goods (FMCG) giant, and a giant owner of some of the world's most prominent brands have resorted to LINE to further enhance their digital customer experience.
The official name of the official LINE account is 'confidence squad'. What it does is allow the vast pool of consumers of the various brands from P&G interact with personas from each of the existing brands like Pantene, Gillette, Downy, and Head and Shoulders. These LINE personas are supposedly representative of each brand they represent; a sort of programmed Artificial Intelligence (AI) we presume.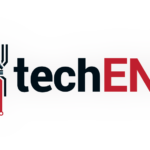 When we say that you could interact with them, what we actually mean is that these personas will come up with daily, or weekly, or hourly; depending on how you like it to help you make the most out of your P&G product. All you have to do to subscribe to that consistent tips and tricks boat is to download and subscribe to LINE. If you are an existing LINE user all you have to do is to follow P&G's Confidence Squad account and you are good to go.
To celebrate this launch P&G is also running a 'Lucky Chance' contest from the 26th to 30th June 2017. The prize? The coveted Apple iPhone 7 and vouchers to pamper yourself with more P&G products. All you have to do is be the 'Confidence Squad' follower and answer one simple question. There will be one lucky winner to be picked everyday of the competition; which means if my math is right there are five iPhone 7 up for grabs. Time to get that confidence up, or enter the lucky draw contest. Whichever it is, you are in a win-win situation. Press release after the break.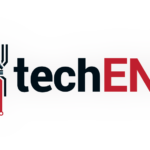 P&G Malaysia Further Personalizes its Digital Customer Experience with a Brand New 'Confidence Squad'

P&G Malaysia launches official LINE account to amplify online following and community; aims for 300,000 users within the year

 

Kuala Lumpur, 16 June 2017 – P&G Malaysia (P&G) takes another step in further personalizing their digital customer experience with the launch of their official LINE account, 'Confidence Squad'. With the LINE account, P&G aims to boost their online presence and promote one-on-one engagement with consumers by sharing beauty, grooming and lifestyle tips as well as rewards and promotions that can be redeemed at Watsons Malaysia.

Understanding that it is impossible for everyone to be perfect 24/7, P&G created the 'Confidence Squad' which comprises characters with unique personas that are representative of its various key brands. Phoebe (representing Pantene), Gaven (representing Gillette), Daisy (representing Downy) and Hansen (representing Head & Shoulders) will offer tips, tricks and exclusive rewards to help followers of the 'Confidence Squad' account look and feel their best thanks to P&G products.

"As part of P&G Malaysia's continued commitment to touch and improve lives in a meaningful way, we want to meet our consumers where they are. With 'Confidence Squad', we are able to reach out to new as well as current consumers by providing them with relevant information that connects to their interests and adds value to their lives. Through this account we will also be able to engage and grow our very own online community so P&G can remain relevant in their lives." said Utkarsh Mohan, Brand Operations Head & Shavecare Category Leader, P&G Malaysia, Singapore & Brunei shared during the launch of P&G 'Confidence Squad' launch at Hubba Hubba KL Sentral.

"We are delighted to have P&G join LINE with their Official Account, 'Confidence Squad'. This is a key example of how businesses can utilize digital platforms like LINE for strategic innovation," said Dale Kim, Head of Business Development Team 1 at LINE Plus Corporation. "This ties in with LINE's Smart Portal vision, which is at the core of our business model. Our localized strategies, combined with the rich feature set of the LINE platform, ensure that we are a Smart Portal that fits into the daily lives of our users."

To celebrate the launch of the 'Confidence Squad' LINE account, P&G is also running a 'Lucky Chance' contest from 26 June 2017 to 30 June 2017. Followers of 'Confidence Squad' will be able to take part in a competition where they can answer one simple question and one lucky follower will be chosen at random every day to win an iPhone 7 and vouchers to purchase P&G products. They will also be able to download special edition stickers of Phoebe, Gaven, Daisy and Hansen which are designed to show the characters in various relatable moods such as happy, stressed out and tired. P&G aims to have 300,000 Confidence Squad followers by end of 2017.

For further details of what P&G Malaysia has in store for consumers, please search and follow 'Confidence Squad' on LINE and be the first to receive instant updates and enjoy exclusive rewards.
Source: P&G