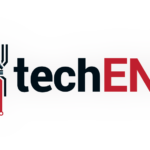 Pebble owners rejoice as PayPal is now allowed on your smartwatch. A convenient mobile pay system at your wrist, how exciting!
With the PayPal app, users will be able to make financial transactions using a simple code at any merchant that accepts electronic payment. Other than that, the app allows you to receive payment notification without having to look at any other mobile device such as a mobile phone. With the app, users will also be able to locate retailers that accept PayPal at their stores.
Pebble is one of the most frequently used smartwatches in the market and it is about time, the device got included in the development of mobile financial transactions. Android Wear had already gotten the PayPal about five months prior to this and obviously, Apple Watch will be joining the list of app recipients once it is released.
So, let us know Pebble users if you are excited about this new app addition to your smartwatch. Will your life be easier with PayPal on your wrist?
Source: PayPal