Today marks the end of another eSports event in Malaysia. Specifically it is the grand finals of The Elite Championship Series (TECS) Counter-Strike: Global Offensive (CS:GO) tournament held in KOMTAR, Pulau Penang. From the looks of it too, it is one of Penang's biggest eSports event so far held in conjunction of the rebranding of KOMTAR. When we say rebranding here though, it is more like a refresh carnival, as sort of effort to inject life to the iconic building in Pulau Penang, Malaysia. The Grand Finals of this TECS too marks the beginning of the KOMTAR Karnival 2019.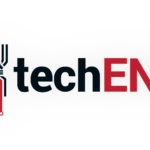 That aside, we are here to witness TECS, a CS:GO tournament co-organised with Pantheon Group, Malaysia's first organisation to open an eSports Arena in Klang Valley. If you find that name familiar, you are not wrong – they are the people behind Pantheon eSports Arena in One City, Subang. According to them though, the Pantheon arena is just the beginning.
So, TECS – CS:GO Grand Finals; the biggest takeaway from this tournament is that Malaysia has no lack of talent for eSports. It is also prove of the size and potential of Malaysia as an eSports hub. Malaysia already has an international eSports athlete in Mushi, a DOTA 2 veteran that have been a part of some of the biggest eSports teams in the world. Some of these teams are championship winning teams too if I might add.
The Elite Championship Series – Counter-Strike: Global Offensive, Pulau Penang
Sure, the Malaysian teams did not win the tournament, but their (FrostFire) feat reaching the Semi-Finals are a huge testament to their talent. They were pitched against some of the strongest teams in South East Asia too from Thailand. While the results are quite expected in this case, it is still a big win for the Malaysian team to rise above nearly 61 of the other participating teams.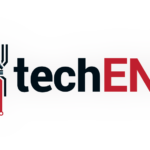 At the end of the day, FrostFire was bested by the Singapore based The Academy of eSports (AOES). In the finals, AOES was bested by Beyond eSports of Thailand. Despite the scores, it was a good match-up and AOES fought hard, giving the Thai team a run for their money.
So now we have to talk about the eSports scene in Malaysia. The Malaysian market is made up of 2.4 million people back in 2018, that number is still climbing. That is out of 9.5 million eSports enthusiasts across South East Asia which is already the fastest growing eSports market in the world. Malaysia also contributes US$ 633 million of the global eSports industry, ranked at the top 21 contributors in the global industry for 2018.
The State of eSports Malaysia
Looking at those numbers, there is no lack of support in the industry itself. The amount of interest in the industry is comparable to plenty of popular sports in Malaysia too. Of course you cannot take Football and Badminton as a benchmark, those things are everything too any average Malaysians; just like Nasi Lemak and Teh Tarik. In that regard though there is still plenty of resistance or stumbling blocks for Malaysia to fully realise its potential in the global eSports scene.
For most of us average Malaysians over the age of 25 but under the age of 35, the eSports growth has been quite amazing. That realisation of the dream we had when we were little, making money while playing games, has come. The issue is, plenty of the slightly older generation has not come to accept and understand that at this point. Then again, that is also the case with any other sports in Malaysia. The thing is though, the earning potential in eSports is now much larger than it was before and it is experiencing even more growth that does not seem to stop anytime soon. That has now come to the attention of the older generation too and is getting plenty more support than before; which is great for the upcoming generation of eSport athletes or those aspiring to be one.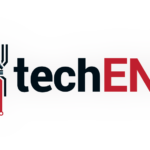 There is another huge stumbling block here though in Malaysia; infrastructure, or rather, the lack of it. The industry support system too is still a little pre-mature to be considered enough. Despite those set backs, Malaysia is still in the radar of the global eSports industry, which is great. To produce world-class eSports athlete though, Malaysia needs some world-class eSports support and infrastructure.
This is where Pantheon comes in. Their first ever eSports arena, which is also Malaysia's first eSports center at Pantheon, Subang Jaya is the first step for them to elevate the eSports scene in Malaysia. It is still Malaysia's largest eSports hallowed ground and considered by many as one of the birthplaces of highly competitive eSports with industry leading facilities.
At this point, non-gamers and those of you who might not understand eSports might think; "what is the point of using super expensive high-end computers to play these competitive games. You can still play these games at home, with your own PC that costs half the ones you find in Pantheon". That is where you are wrong. The performance of your hardware contributes to your performance as an eSports athlete too; just like any other sports as well.
While you can choose to play these games on your own at home with your run-of-the-mill PC, your progress can be quite limited. A better, more high-end hardware is supposed to be able to exploit the games better and with that eSports athlete can explore more aspects of their selected title and get even better at it while preparing for tournaments like TECS. It is not just about getting the better advantage, it is about using the right gear that can cope with their demands as athletes. That is what Pantheon offers in their eSports arena; a sort of training ground for aspiring eSports athletes. In that light too Pantheon Group has plans to expand and open more eSports centers throughout Malaysia so growth is not limited to the Klang Valley, Johor will be getting their very own eSports center soon. Maybe Penang might get their own Pantheon too; it is in their planner, but only time will tell.
Getting it Right
"A better way to understand the flourishing industry is to view its entirety as an ecosystem. Just as the nature's ecosystems depend on one another to create and maintain life as a whole, success of the eSports industry also has its own intricate ecosystem" – Franky How, Managing Director of Pantheon Group
As per Franky's words, the eSports industry is an ecosystem in itself. The publishers are always going to push their own agendas and titles. In that sense, the amount of titles for eSports is going to continue to increase. Selected titles will still be popular ground for the eSports industry; titles like DOTA 2 and League Of Legends are quite old, but still eSports favourites thanks to the amount of innovating and updates coming from the publishers. Publisher support is always there.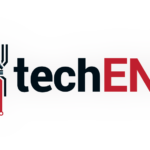 The amount of teams that are in the industry is also going to continue to increase as interests soar higher than ever. Have you heard of a group of old people starting their own eSports team? In CS:GO no less. Sure, they may not be the best at it, but imagine that; maybe it is time for you to enter eSports too, there is no such things as being too young to join. What is even better is that anyone with gaming device can participate.
There is no lack of international leagues and events too to support the booming eSports industry. The issue then is squared down to Malaysia's side of things. The amount of support in terms of the leagues and events has not fulfilled that standards just yet. Bangkok for example, is a good benchmark for Malaysia – the eSports scene in Thailand is huge, the amount of teams coming out from that side of the pond are also quite shocking to be honest. But they do have a large support in terms of local leagues and events just for eSports. But as Franky puts it, they are looking to change that. There are also always new leagues and events coming up specifically for eSports.
But it does not just stop there. Having the infrastructure, supporting leagues, and events for eSports is just the beginning of it. Pantheon Group also wants to be a lot more than that. They are talking about team developments, athlete training programmes. They already have their own eSports teams at this point, but of course it does not hurt to have even more. Teams like Team Liquid eSports team have a talent pool so large they might be able to have their own internal league thanks to their biggest supporters. That is where Pantheon would want to be too, along with other eSports brands in Malaysia.
That said, the path is there. It looks clear as day what needs to be done. There are, of course obstacles and hurdles that the industry might pose for interested parties. That is not unique to eSports though. It is now pretty much up to people like Pantheon Group to lead the country forward in the eSports industry here. There is potential, and we will eventually get there. The only question then is "when?".