*DISCLAIMER: This is a paid advertorial by SAMSUNG MALAYSIA ELECTRONICS SDN BHD. It does not reflect the opinions or views of the techENT editorial board or writers. *
Nature is beautiful, in the right conditions. Nature can be downright terrifying at times and can be a little on the slimy, disgusting side. So what we are saying is that nature can be beautiful. It can be beautiful in the right conditions, or through the right eyes. So exploring nature can be really fun, and refreshing. But exploring the deeper parts of nature means that you have to pack light. You cannot carry too much weight with you; so you can travel as effectively and conserve energy at the most efficient level.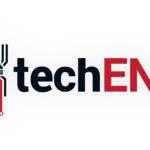 That also means you might want to leave your heavy camera gear behind to move as easily as possible. All those expensive glass and camera body will only weigh you down in these trips. Which also means you will miss plenty of photo opportunity. As Malaysians would put it; "how now?"
Good question; but the answer is always in your pockets; using your mobile phones' camera. There is an issue however, mobile phone cameras have never been able to capture the moments in nature quite so well. Yes, technically nothing replaces a DSLR when it comes to the depth and detail of a photo; we all know that. But what if there is actually an alternative? What if you can actually use your smartphone to do what you cannot with a full load of heavy gear bag and a regular smartphone? What if you use a Samsung Galaxy Note9?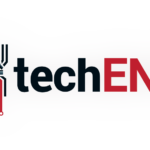 The Samsung Galaxy Note9 comes with a dual lens set-up packing two 12-Megapixel modules underneath each lens. Its main lens even comes with a DSLR like dual aperture feature which opens or closes its lens opening to let in more and less light depending on lighting conditions. Which means that it is perfect for outdoor photography.
With its AI scene detection as well, a first for a Samsung Galaxy device, it adjusts itself to the sort of photos you are taking and giving you the best result making post editing redundant. The resulting photos come out nothing short of breathtaking. Nature has never looked this good.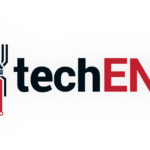 Its AI scene detection can even help you when it comes to taking close-up shots (macro) of your subject be it a flower, or a piece of four-leaf clover. The resulting photo always looks realistic. The colours are so vivid, it feels like the subject is right in front of you. The depth and detail of the photo, so real that it feels like the subject is popping out of the display itself.
So the next time you go out to a waterfall, visit nature, looking through the lush greeneries, see a scenery that takes your breath away, or even come across a pretty piece of flower; remember the Samsung Galaxy Note9. It takes does realistic photos anytime, anywhere you can think of taking it. Is it heavy? It only weighs 201g. Compared to the 10kg gear bag full of lenses and a camera body; we'll take the Samsung Galaxy Note9 up anytime.
*DISCLAIMER: This is a paid advertorial by SAMSUNG MALAYSIA ELECTRONICS SDN BHD. It does not reflect the opinions or views of the techENT editorial board or writers. *